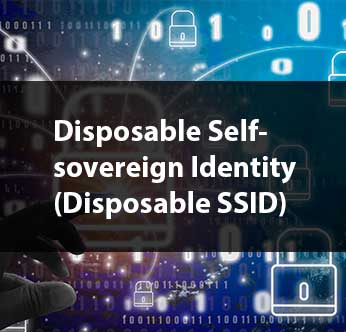 Disposable Self-sovereign Identity
Self-sovereign ID (SSID) describes a class of solutions with which individuals are able to prove their identity in such a way that they do not need to share their own personal data in order to, for example, prove their eligibility for services or entitlements. SSID typically uses some form of cryptography and generally depend on some trusted third party with whom the individual's information is shared.
A disposable SSID is one that is used within a specific limited time frame that would generally be the duration of some specific usage context, and therefore could be considered contextual.
Object Management Group is exploring potential issues and opportunities for standardization of Disposable SSID across the world of Distributed Ledger (DLT) and Blockchain ecosystems. At the most recent member meeting a "Request for Information" was issued seeking information from industry and interested parties on the overall SSID space and the challenges of dealing with contextual and short-term identity requirements, privacy and data usage issues, etc., in order to establish whether there is a potential need for a standard in this area.
This request for information is open to the public. Membership in OMG is not required to respond with information related to this new potential specification.