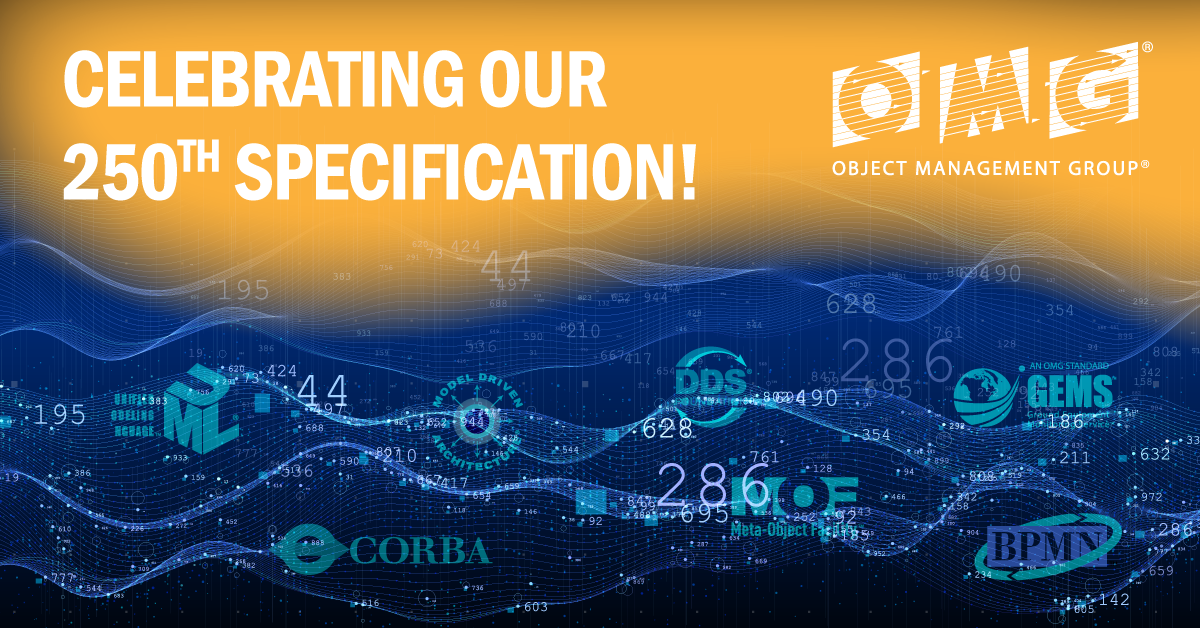 The OMG proudly announces its 250th specification!
We have continuously set standards since 1989 by providing a neutral forum where vendors and end users in academia, government and industry can work together to generate the very specifications and standards that drive the adoption and innovation of cutting-edge technology spanning industries worldwide.
Our members bring their standards work to us because our process is:
Developed
Fast-tracked to ISO standardization
Fair
Transparent
Well-documented Our standards can be found everywhere (e.g., cell phones, satellites, manufacturing plants and jet engines) and are free for download and use.
Our Certification Programs allow individuals to demonstrate their understanding and mastery of some of our well-known standards to potential employers and clients. View our Full Specification Catalogue and peer into the future via our Work in Progress Webpage.