Register now for May 30th webinar!
Use software metrics to justify Agile, DevOps
Over the past two years Fannie Mae IT has transformed from a waterfall organization to a lean culture enabled by Agile and DevOps. This webinar will discuss how Fannie Mae uses software measurement standards from CISQ to demonstrate significant improvements in code quality and development productivity. Barry Snyder, DevOps Product Manager, will talk about how his team aligned analytics across the organization to justify investment in Agile-DevOps practices. Register here
Standards Update
Securing Code Across Embedded, Real-Time Domain
The Embedded Extensions working group launched in February and is making great progress towards submitting a new specification to the OMG in Q3/Q4 of this year. Combined the team has over 150 years of experience in embedded software.
MEET THE TEAM
Joe Jarzombek, Director for Government, Aerospace & Defense Programs, Synopsys
Gordon Uchenick, Lead Aerospace / Defense Sales Engineer, Software Integrity Group, Synopsys
Robert Martin, Senior Principal Engineer, The MITRE Corporation
Dan Plakosh, Principal Member of Technical Staff, Software Engineering Institute, Carnegie Mellon University
Philippe Emmanuel-Douziech, Principal Research Scientist, CAST Research Labs
Bill Dickenson, Director of Solution Delivery, CAST

Paul Seay, Northrop Grumman Fellow, Engineering Center of Excellence, NGMS Engineering, Sciences and Technology, Northrop Grumman Corporation
Paul Rainey, Director Consulting Services, Global Program Director, Software Quality Center of Excellence, CGI
Kevin Doyle, Cyber Security Engineer, CGI Federal
Girish Seshagiri, Executive Vice President, CTO, ISHPI
Amitabh Shankar, Principal Quality Consultant, Tech Mahindra
Sanjeev Chikodi, SQA Head, Tech Mahindra
Hariharan Mathrubutham, Vice President of Delivery Excellence, Cognizant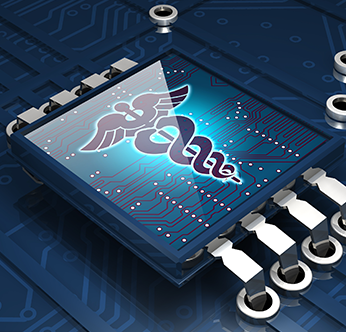 Special event invitation: On June 18th you're invited to attend Realizing Effective End-to-End Quality Management within the Health Domain: Case Studies Using OMG™ Standards in Boston, MA, the Hub of Healthcare. Registration is free. CISQ will present Cybersecurity and Resilience of Healthcare IT and Medical Devices. The OMG is organizing this meeting to discuss the application of standards and cross-industry technologies, such as IoT, Blockchain, and AI, to improve patient outcomes and advance the practice of medicine.
Save the Date!
Cyber Resilience Summit, October 16, Arlington
October 16th is reserved at the Army Navy Country Club in Arlington, VA for the fall Cyber Resilience Summit. Registration will open this summer. Thanks to speakers and attendees for the very successful March 20th event in Reston! Access presentations, photos and press coverage on the Knowledge Repository.
brought to you by

View now or download the presentation deck
Improving outsourced IT with code quality standards
Drawing from nearly two decades of technology deployment experience at American Express, Marc Cohen explains how to derive better software, better development resources, and better vendor relationships by leveraging software quality standards from CISQ. Check out: Using Software Quality Standards with Outsourced IT Vendor Engagements - a Fortune 100 Case Study
NEWS: Tech Mahindra collaborates with CISQ to help accelerate code quality standards

Please join us in welcoming Tech Mahindra to CISQ! Mr. Abhijit Lahiri, Chief of Transformation, has joined the CISQ Governing Board.

"Tech Mahindra's partnership with us is a testimony to its commitment to software quality.." says Dr. Bill Curtis, Executive Director, CISQ.

"The new age customer, today, demands defect-free high-quality solutions, lightning fast delivery with no downtime, and the best-of-the-breed competency from their technology partners to address business challenges, deliver a seamless customer experience and create a distinct market position for themselves. It is imperative, therefore, that the quality of the product/solutions, match world-class standards", says Mr. Abhijit Lahiri.

Follow TechM on Twitter @tech_mahindra, @Abhijit_Lahiri

Stay tuned for news of events in India thanks to the support of sponsors Tech Mahindra and Cognizant who are working to expand the reach of CISQ in India!

Upcoming Events

HACKNYC, May 8-10, New York, NY.

ISMA15, May 9-11, Rome, Italy.

QUEST 2018, May 21-25, San Antonio, TX.

Agile Dev, Better Software & DevOps West, June 3-8, Las Vegas, NV. CISQ saves $200 off the registration fee with the code SECM.

Gartner Security & Risk Management Summit, June 4-7, National Harbor, MD. CISQ saves $350 off the registration fee with the code GARTCISQ.

Gartner Enterprise Architecture & Technology Innovation Summit, June 11-12, National Harbor, ME. CISQ saves $350 off the registration fee with the code GARTCISQ.

Gartner Program & Portfolio Management Summit, June 12-14, National Harbor, MD. CISQ saves $350 off the registration fee with the code GARTCISQ.

IAOP's EOS18, June 11-13, 2018, Brussels, Belgium. CISQ members receive a special rate. Click here for details.

OMG Technical Meeting, June 18-22, Boston, MA. Don't miss the Healthcare IT special event!

Agile Testing Days USA, June 25-29, Danvers, MA. CISQ saves $200 off the registration fee with the code ATDCM.
Recent Articles and Press Coverage
CISQ Sponsors, Thanks for the Great Support!