Technical Debt Gets Standardized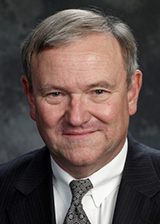 Technical Debt is one of the biggest obstacles to productivity. The new automated Technical Debt specification developed by CISQ is being finalized as an OMG® standard for use by government and industry. The measure estimates the cost of fixing critical weaknesses in software code and architecture identified in the source code by static analysis. You can track finalization of the OMG® standard here: http://www.omg.org/spec/ATDM/

I briefed U.S. Federal Government leaders at the October 19 Cyber Resilience Summit: Modernizing and Securing Government IT hosted by CISQ and IT-AAC in Arlington, VA. Technical debt is a critical metric in the conversation around legacy IT modernization. Here is a link to the deck, Technical Debt Findings and a Standard. I will be presenting a webinar on January 16, 2018 at 11:00am ET (check your time zone) to introduce the standard to the broader CISQ community.

CISQ would like to welcome new sponsor leads, Hariharan Mathrubutham, Vice President, Delivery Excellence at Cognizant and Philip Crenshaw, Vice President & Sector Lead, Insurance, Healthcare & Regulatory Solutions Groups at CGI. The projects we're working on include the extension of the CISQ Metrics to embedded and real-time systems and piloting software quality certification.
Dr. Bill Curtis
Executive Director
CISQ
Great to See You All & Recap of Event!
Cyber Resilience Summit
Modernizing and Securing Government IT
October 19, 2017 Arlington, VA
With passage of the Technology Modernization Act and Trump's Executive Order for Cyber Security seeking to modernize and secure legacy systems that right now are the #1 cyber threat, forward-leaning public officials, standards bodies, and IT Communities of Interests converged for the 4th annual Cyber Resilience Summit on October 19 in Arlington, VA.
THANK YOU distinguished speakers from the Department of Defense, Department of Homeland Security, National Security Agency, White House OSTP, General Services Administration, Federal Bureau of Investigation, National Geospatial-Intelligence Agency, Navy, Marine Corps, NIST, and Software Engineering Institute at Carnegie Mellon University for leading discussions on how best to secure and modernize our critical IT infrastructure. Dr. Thresa Lang delivered a fantastic luncheon keynote on the Navy's initiatives to ramp up cyber security and resilience.
The Knowledge Repository contains an executive summary, presentations and press coverage. Also, check out photos here. A date has been announced for the Spring event - mark your calendar for March 20, 2018 in Reston, VA.
Many of the folks most impacted by the standards, best practices, and lessons learned shared in October are not inside the Beltway – they're at Tinker AFB in OKC, the Marine Corps Logistics Base in Albany, GA, or in the middle of the desert at the Naval Air Weapons Station at China Lake…
To carry this message further, we're planning a special webinar - Current State of Cyber Resilience Practice in Government IT - for the first week in December. Stay tuned for the date! Several of the panelists will be on hand for a summary panel to recap the key points that were discussed and learned on Oct 19. Get the highlights of this day-long event in a 1-hr session. We look forward to seeing you there.
Upcoming Events

Agile Dev, Better Software & DevOps East, Nov 5-10, Orlando, FL. Save $200 with the code CECM!

Gartner Application Strategies & Solutions Summit, Dec 4-6, Las Vegas, NV. Save $300 with the code GARTCISQ!

OMG® Technical Meeting, Dec 4-8, Burlingame, CA. View all special events.

Software Supply Chain Assurance (SSCA) Forum, Dec 12-13, MITRE, McLean, VA. CISQ and OMG sponsors the Software track!

CISQ Webinar: New Automated Technical Debt Standard, January 16, 2018, 11:00am ET

**All CISQ members are invited to attend the Software Supply Chain Assurance (SSCA) Winter Forum at MITRE from Dec 12-13 in McLean, VA! Admission is complimentary. Pre-registration is required at https://register.mitre.org/ssca/.**
Thank You CISQ Sponsors