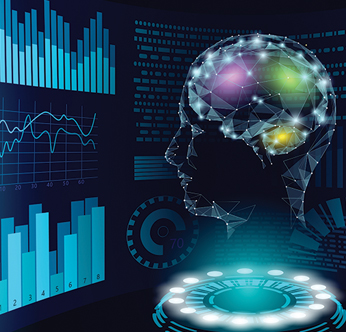 DATE: Tuesday, September 15, 2020
TIME: 11:30 am - 1:00 pm EDT
PLACE:This is an online event
COST: Free (Registration Required)
CONTACT: info@omg.org
Knowledge Graphs and Ontologies
Knowledge graphs and ontologies have proven to be powerful tools to manage and gain insight from enterprise data and big data in many different sectors of industry. They are often used in semantic search, automated fraud detection, intelligent chatbots, advanced drug discovery, dynamic risk analysis, content-based recommendation engines and knowledge management systems.
For several decades OMG has been the leader in creating standards for ontologies, like APIs for Knowledge Platforms (AP4KP), MOF to RDF Structural Mapping in Support of Linked Open Data (MOF2RDF), Ontology Definition Metamodel (ODM), Distributed Ontology, Model and Specification Language (DOL), FIBO (Financial Industry Business Ontology), FIGI (Financial Instrument Global Identifier ), SBRM (Standard Business Report Model), IEF (Information Exchange Framework), and ontologies for the retail industry and the robotics industry.
Join OMG ontologists and guests for a series of short presentations on the potential for knowledge graphs and ontologies to change how organizations view data and make decisions for their business.
AGENDA
Welcome and Event Overview
Evan Wallace, Systems Integration Researcher and Standards Developer, National Institute of Standards and Technology (NIST)


Introduction to Knowledge Graphs and Ontologies Video on Demand
Elisa Kendall, Thematix Partners View PDF

Google popularized the notion of a knowledge graph, loosely defined as a network of entities and their interrelationships in 2012. Although the phrase has been popularized relatively recently, the underlying technologies have been around for decades. The OMG Ontology PSIG was founded in the early 2000s, more than 15 years ago, largely by people who also participated in the W3C's Semantic Web community. Recent articles by Gartner, ZDNet and others point out the growing importance of knowledge graphs, including the need to bridge the gaps between property graphs and semantically enabled graphs, emphasizing the importance of metadata and explainability. In this talk, Ms. Kendall will introduce the basic concepts of ontology and knowledge graphs and provide an overview of the methods used in successful semantically enabled knowledge graph projects using examples from existing OMG standards. She will also touch on the goals for an ontology development environment planned for OMG that will be available for use by task forces and managed communities later this year or in early 2021.

Ontology Standards at OMG Roadmap discussion Video on Demand
Evan Wallace, National Institute of Standards and Technology (NIST) View PDF

OMG has been developing standards for many years to support ontologies and linked data. Evan will briefly describe some relevant semantic modeling, API, and domain content specifications developed or in development at OMG, and the status and plans for such work in the future. The session will also highlight some of the key OMG subgroups developing these specification and OMG member organizations involved in their development.


RIO: An Ontology for the Retail Industry View on Demand
John Glaubitz, Principal Architect, Vertex, Inc. View PDF

The Retail Industry Ontology (RIO) is a recent, on-going effort to provide a common ontology for the retail domain. The effort has as its foundation the significant catalog of retail standards developed by ARTS (Association for Retail Technology Standards), which has transitioned to the OMG Retail Domain Task Force, and where there is a continued evolution of those standards to address the modern retail and technical landscape. A foundational element of this next generation will be to bring the legacy terminology established in the ARTS Operational Data Model into a new Retail ontology, leveraging the work of FIBO and other standard ontologies to jumpstart the effort and to strive for greater interoperability in this highly connected world.


APIs for Knowledge Platforms (API4KP) View on Demand
Davide Sottara, Principal Knowledge Engineer, Mayo Clinic View PDF

A new specification for Application Programming Interfaces for Knowledge Based Systems and Platforms (API4KP) that has been under development at OMG for several years will be presented this week in the Analysis and Design Platform Task Force. The purpose of these APIs is to facilitate the development and integration of knowledge graphs and knowledge-based systems in a broader enterprise framework. In this talk, Dr. Sottara will provide a brief overview of the specification and highlight how it works with lower-level APIs to bridge semantically-enabled knowledge graphs with machine learning, natural language processing, and other enterprise decision support systems in practice.


The Enterprise Knowledge Graph Foundation (EKGF)
Pete Rivett, Federated Knowledge LLC

Pete will provide an introduction to the Enterprise Knowledge Graph Foundation, a new organization focused on best practices in knowledge graph development and deployment.


Closing Remarks

Moderated Q&A