The spread of
COVID-19
has made it too risky for our members and guests to travel to this meeting.  As a result, this event will move to webinar format.  Dates and times will be announced to anyone currently registered as well as to members of our
mailing list
when available. We regret any inconvenience this has caused.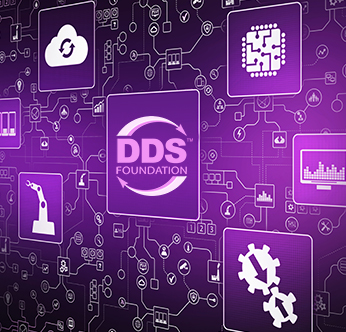 ADVANCEMENTS IN DDS
DATE: Tuesday, March 24, 2020
TIME: 8:30 am - 12:00 pm
PLACE: Hyatt Regency Town Center, Reston, VA (hotel info)
COST: Complimentary Morning Session
CONTACT: info@omg.org

advancements in DDS
Systems powered by DDS run the world's most complex systems. This half day, free public event will provide an overview of the latest advancements in the DDS standard, case studies from end users and a panel discussion of experts. Hosted by the DDS Foundation, this is a dynamic, informative and interactive event for those using DDS, or those who are exploring technologies needed to develop and run their next generation systems.
AGENDA
time
presentation
8:30 am - 8:40 am
Welcome and Opening Comments
Presenter: Lynne Canavan, Director of Ecosystems, RTI; Vice President Marketing, DDS Foundation
8:40 am - 9:00 am
What is DDS?
Presenter: Nina Tucker, Vice President of Client Services, Twin Oaks Computing
9:00 am - 9:30 am
Use Case: Tactical Microgrid Standard (TMS) Use of DDS for Security, Data-modeling and Data Bus Communication
Presenter: Daniel Herring, Associate Staff, MIT Lincoln Labs
9:30 am - 10:15 am
Ask the Experts Panel: Future Possibilities of DDS
Moderater: Hugues Vincent, Software Architect, Thales
Erik Hendricks, Technical Lead, ADLINK, co-chair OMG DDS PSIG
Adam Mitz, Principal Software Engineer, OCI, Director Interoperability, DDS Foundation
Gerardo Pardo-Castellote, Ph.D., RTI, co-chair OMG DDS PSIG
Nina Tucker, Vice President of Client Services, Twin Oaks Computing
10:15 am - 10:30 am
Refreshment Break
10:30 am - 11:15 am
DDS Mini-Tutorials: IDL4 and DDS-XTypes; DDS-Security; DDS-XML and DDS-XRCE
Gerardo Pardo-Castellote, Ph.D., RTI, co-chair OMG DDS PSIG

11:15 am - 11:30 am
DDS Foundation Highlights
Presentations from the DDS Foundation Workgroups: Ecosystem, Technical, Applications, Interoperability, Marketing and Communications

11:30 am - 11:50 am

DDS Cookbook
Presenter: Nick Stavros, Jackrabbit Consulting, Vice President Technology, DDS Foundation
A call for community engagement
11:50 am - 12:00 pm
Closing Remarks