The spread of
COVID-19
has made it too risky for our members and guests to travel to this meeting.  As a result, this event has been postponed to the OMG TC Meeting in Austin, TX (Dec. 7 – 11).  Dates and times will be announced to anyone currently registered as well as to members of our
mailing list
when available. We regret any inconvenience this has caused.
PLM INTEROPERABILITY IN TIMES OF DIGITALIZATION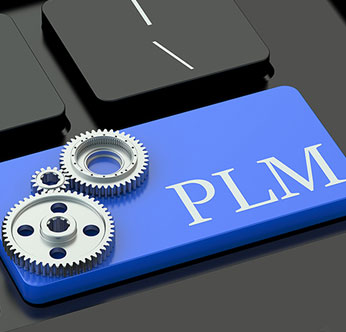 DATE: Tuesday, March 24, 2020
TIME: 1:30 pm - 5:00 pm
PLACE: Hyatt Regency Town Center, Reston, VA (hotel info)
COST: Complimentary Afternoon Session (registration required)
CONTACT: info@omg.org

Save the Date - March 24, 2020!
The topic of PLM (Product Lifecycle Management) has evolved over the last three decades from simple digital 2D drawing management to new solutions supporting more and more engineering artifacts across the complete Product Lifecycle. This free half-day event is intended to inform the attendees about modern implementations for engineering collaboration across the Product Lifecycle.
Different PLM vendors will present their vision for next-generation PLM systems, which seamlessly integrate in enterprise IT environments to enable cross-tool and cross-lifecycle traceability as well as data availability through data-integration and data-exchange interfaces.
Business Processes Execution across enterprise IT platforms, like PLM or ERP systems, is dependent on seamless connectivity in a federated IT environment. The ongoing integration of expert systems will get even more important in future.
To close the session, a panel will discuss the coverage and lack of existing standards for PLM-interoperability.
Preliminary AGENDA
time
presentation
1:30pm - 1:45pm
Welcome and Opening Comments
Christian Muggeo, MBSE & PLM Analyst, CONTACT Software; Co-chair OMG ManTIS DTF
1:45pm - 2:15pm
PLM, MBSE and shift to the left – Managing complexity by elevating design abstractions
Pawel Chadzynski, Sr. Director, Product Marketing, Aras
2:15pm - 2:45pm
Dassault Presentation
Garth Coleman, VP Marketing ENOVIA
2:45pm - 3:00 pm
Refreshment Break
3:00pm - 3:30pm
Integrating MBSE with PLM to create an end-to-end digital thread
Mark Sampson, Product Manager, Siemens Industry Software
3:30pm - 4:00pm
How Digitalization drives next-generation PLM Systems
Christian Muggeo, MBSE & PLM Analyst, CONTACT Software

4:00pm - 4:45pm
Panel Discussion: Is there a need for further Standards to increase tool-interoperability?
4:45pm - 5:00pm
Closing Remarks
---