The spread of COVID-19 has made it too risky for our members and guests to travel to this meeting. As a result, this event will be moved to a two-hour webinar on Wednesday, March 25, from 2:00 pm - 4:00 pm EDT. To register, click
here.
We regret any inconvenience this has caused.
Actionable Architecture in the 21st Century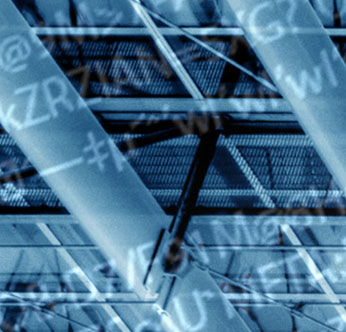 DATE: Wednesday, March 25, 2020
TIME: 2:00 pm - 4:00 pm
PLACE: Webinar
CONTACT: info@omg.org

UNIFIED ARCHITECTURE FRAMEWORK® (UAF®)
The need for architecture-based decision making has never been more important. Industry, government, and DoD are driving us towards implementing architecture enabled digital engineering transformation. This transformation provides the means to connect information across and within enterprises. The intent of this webinar is to present the latest thinking around enterprise and system of systems architecture with examples of how UAF can be developed and used to provide timely and accurate information to decision makers.
AGENDA
time
descriptions
presentations
14:00 - 14:05

Welcome and Introductions
Presenters: OMG UAF Co-Chairs
Graham Bleakley, Ph.D. - Principal Consultant, Systems Engineering & Architecture Frameworks, IBM and OMG UAF Co-Chair
Laura, Hart, Sr Manager, Emerging Technology, Model Based Solutions at Lockheed Martin and OMG UAF Co-Chair
Aurelijus Morkevicius, Ph.D. - Head of Solutions, CATIA, No Magic, Inc., and OMG UAF Co-Chair

14:05 - 14:35

Keynote: Modernizing our mindset for AI Data Products
Presenter: Michael Conlin - Chief Data Officer, US Department of Defense
The Department of Defense has approached Data Products in the same manner for 3+ decades - slow, manual, one-off efforts. Meanwhile the commercial sector has raced ahead developing a wide range of innovative approaches that are fast, highly automated and repeatable. The central challenge in adopting the commercial sector's art-of-the-possible is to be able to master strong data disciplines while modernizing the way we think about Data Products

Bio: As Chief Data Officer, DoD, Mr. Conlin is responsible for DoD-wide management, analytics, and governance of data, to meet the needs of DoD leaders for timely, reliable answers to critical business questions in support of the National Defense Strategy. As the Director of the OUDS, OCMO Data Insights Directorate, Conlin is driving the development of a Shared Service that enhances speed to insight by applying advanced analytics, machine learning and Artificial Intelligence.

14:35 - 15:15

Technology Update: Unified Architecture Framework® (UAF®)
Presenters: Graham Bleakley, Ph.D. - Principal Consultant, Systems Engineering & Architecture Frameworks, IBM and OMG UAF Co-Chair
Aurelijus Morkevicius, Ph.D. - Head of Solutions, CATIA/No Magic, Inc., and OMG UAF Co-Chair
Matthew Hause, Principal Engineer, SSI and and INCOSE liaison to OMG UAF Working Group


This presentation will demonstrate how the UAF combined with SysML can realize the DoD vision of MOSA architectures enabling cost savings and more resilient and adaptable systems.

The presentation by the UAF co-chairs will explore the current version of UAF with the specific focus on answering the questions below:
- Is UAF a replacement for DoDAF, NAF?
- What is the transition path from UPDM to UAF?
- What's new in UAF 1.1
- What is the work in progress on UAF v1.2 and future development plans for the standard.

Bio: Graham Bleakley Ph.D. has worked in Model Based Systems Engineering and Safety critical systems for 20 years, mainly working as a consultant and troubleshooter within the A&D and Automotive sectors. He currently works for IBM Watson IoT as an Offering Manager for MBSE solutions where he helps develop integrated industry solutions based upon IBM products to support the A&D and Automotive domains. He is a co-chair of the OMG UPDM/UAF group and lead architect for UPDM and UAF, member of SysML Submission Team and a co-author of the IIC Industrial Internet Reference Architecture.

Bio: Aurelijus Morkevicius Ph.D. is OMG® Certified UML, Systems Modeling and BPM professional. Currently he is a leader of CATIA CoE for MBSE for EMEAR region. He has more than 10 years expertise of model-based systems and software engineering (mostly based on UML and SysML) and defense architectures (DoDAF, MODAF, NAF, UAF). Aurelijus is working with companies such as BAE Systems, Airbus, Deutsche Bahn, Ford, General Electric, SIEMENS, ZF, etc. Aurelijus represents No Magic at INCOSE, NATO Architecture Capability Team, and OMG. He is a co-chairman and one of the leading architects for the current OMG UAF (previously known as UPDM) standard development group. In addition, Aurelijus is actively involved in academia. He received a PhD in Informatics Engineering from the Kaunas University of Technology in 2013. Aurelijus is also a lecturer, author of multiple articles, and a speaker in multiple conferences.

15:15 - 15:45

An Update on MBSE Acquisition Reference Model (ARM)
Presenter: Laura Hart - Sr Manager, Emerging Technology, Model Based Solutions at Lockheed Martin Lockheed Martin and OMG UAF Co-Chair


Abstract: This presentation will address the use of the Unified Architecture Framework (UAF) to lower the barrier to MBSE adoption by creating a templated Acquisition Reference Model (ARM), used to structure RFP content for consumption and evaluation throughout the lifecycle of the a program. The ARM exemplar and guidance will be delivered with the UAF specification as a non-normative example. This presentation is an update to the current status.

Bio: Laura Hart is the Sr Manager, Emerging Technology, Model Based Solutions at Lockheed Martin on the Digital Transformation Program . Laura has over 30 years of industry experience covering a wide spectrum of responsibilities applying Model-Based Systems Engineering (MBSE) across the development lifecycle of complex software and hardware systems. Laura is President INCOSE Greater Philadelphia Area chapter, Adjunct professor Drexel University.


PRE-RECORDED WEBINARS
PRESENTATIONS

Implementing Modular Open Systems Approach (MOSA) Architectures with MBSE
Presenter: Matthew Hause, Principal Engineer, SSI and and INCOSE liaison to OMG UAF Working Group

Abstract: The Systems Modeling Language (SysML) and DoDAF implemented in the Unified Architecture Framework (UAF) provides powerful capabilities. In addition to the standard DoDAFviewpoints of Capability, Operational, Services, Systems, Projects, Standards, and Data/Information, the UAF has added Personnel , Security, Requirements, Parametrics, and extensions to the Services viewpoints. The UAF combined with SysML in an MBSE ecosystem enables engineers to specify, design, analyze, verify and implement MOSA architectures.


Using UAF to analyse business as well as technical issues affecting the deployment of Electric Roads
Presenter: Lars-Olof Kihlström - Principal Consultant, Syntell AB

Abstract: The presentation describes an analysis based on the use of UAF to look at business issues affecting a full deployment of electric roads in Sweden. Electrified Roads are considered as a prime candidate to ensure that the carbon dioxide emissions in Sweden are reduced since heavy truck transport account for a significant portion. In a fully deployed environment the business handling requires significant analysis. There are also real-time technical issues that need to be dealt with as electric roads covering significant distances needs to be dealt with. The presentation presents result covering both business as well as technical issues.

Bio: Lars-Olof Kihlström is a principal consultant at Syntell AB. He has worked in the MBSE field since the middle of the 1980:ies and with architecture frameworks for the last 19 years. He was a member of the NAF revision syndicate that produced the NATO Architecture Framework version 3.0 (NAF 3.0) and was solely responsible for the chapter 5 and meta-model update for NAF version 3.1. He was the project manager for the ontological re-engineering effort based on MODAF that produced MODEM. He has been a member of the UAF group in OMG since it began as the UPDM working group. He has continued working with architecture framework based modelling projects both in the military sphere and in the civilian sphere.

Actionable Architecture
Presenter: Laura Downey, PhD, Chief of Applied Architecture, Enterprise Architecture Division, U.S. Transportation Security Administration

Abstract: Actionable architecture is a four-pronged approach designed to communicate architecture to executives, decision-makers, and stakeholders. Actionable architecture informs, and helps viewers ask questions, prioritize, and make decisions. The approach demonstrates architectural context in a simplified, easy-to-understand manner, ensuring stakeholders with different backgrounds and perspectives have a shared understanding and can make informed decisions. Dr. Downey has applied this approach in multiple areas, including mission architecture, enterprise security, enterprise applications, and information/data Bio: Laura Downey, PhD, is Chief of Applied Architecture in the Enterprise Architecture Division of the U.S. Transportation Security Administration. In this capacity she aligns capabilities, information, and technology to help keep the nation's transportation systems safe. Dr. Downey thrives on leading change and innovating architecture and technology use for work and everyday life. She has earned awards for leadership, and architecture and technology approaches. Laura has over 25 years' experience in information technology roles with significant expertise in human-computer interaction, architecture, and information management. She holds degrees in computer science and a PhD in Information Systems. Dr. Downey is a Distinguished Alumni of Nova Southeastern University and has shared her work and knowledge in multiple forms including articles, journals, conference presentations, technical reports, and book contributions. Laura is active in the technical community and she is also a strong advocate for women and girls in STEM.

To be recorded at a later date

Space Domain Reference Architecture using UAF
Presenter: James N Martin, PhD, with The Aerospace Corporation

Abstract: The UAF metamodel and views were tailored for use in development of enterprise architecture in the space domain. The resulting Space Domain Reference Architecture (SDRA) contains generic views, view patterns and templates, and guidelines for creating a model and instances of views in the architecture for a particular government enterprise for achieving their missions that rely on spaceborne assets to achieve enterprise goals and objectives. The architecture views will be used for capability gap assessment, capability evolution planning and portfolio management.

Bio: James Martin is an enterprise architect with the Aerospace Corporation helping various government customers in the space domain to perform enterprise systems engineering, where EA is a key component of the ESE efforts. Dr Martin has a PhD from George Mason University in knowledge modeling for EA, and an MS in system design from Stanford University. James is a Fellow member of INCOSE and recipient of their Founders Award.

To be recorded at a later date

A Gap Analysis of UAF Framework to Support Business Architecture
Presenters: Dr Dominique Ernadote – Airbus D&S
Michel Sauvage - Airbus

Abstract: Coming from the defense sector, The Unified Architecture Framework (UAF) is classically used to support capability acquisition projects. The supporting models include both the capability, the operational, and the system views among others. By the way, there is an increasing demand from the ministries of defense (MoDs) to reuse such models to ensure a continuous evolution process which looks like the paradigm addressed by Enterprise Architecture. Other dedicated frameworks address this perspective including Togaf, Archimate, FEA, BizBok, BMM… The observation of such frameworks reveals a lack of concepts in UAF to address the Business Architecture part. This presentation highlights the gaps between UAF and the Business Architecture frameworks and proposes some orientations to fill these gaps.

Bio: Dominique Ernadote is graduated from the Paris VI University in the domain of computer science. He presented his Phd thesis (1987) at Ecole des Mines de Paris on the topics of virtual reality, signal processing, and robotics. He spent 13 years in the MEGA company as a product manager for modelling tools in different domains; UML modelling, Architecture Frameworks (NAF, DoDAF, FEA) and modelling for IT management. Since 2011, he works for Airbus Defence & Space as a Model-Based System Engineering (MBSE) Senior Expert to support system engineering projects managed by either AD&S, Airbus subsidiaries or direct customers. The domains addressed include border surveillance, helicopters and aircraft design or complex IT management. Dominique drives the design of an MBSE platform ensuring tools interoperability based on ontology descriptions. Dominique conducts researches on that topic to provide scientific foundations for the development of this MBSE platform.

Bio: Michel Sauvage is graduated from the Evry University in the domain of computer science. He spent 11 years in the CEA DAM (Commissariat à l'Energie Atomique – Direction Application Militaire) as scientific code developer and PLM (Product Lifecycle Management) project manager for an important industrial project (Laser Megajoule). Michel acted as PLM Business consultant in the PTC Company for 9 years to define and deploy innovate product development processes and related data models supported by PTC products. He spent 8 years in CIMPA Company (SopraSteria Group) as Business Architect to help and guide stakeholders in modeling the enterprise architecture and transformation plans. Since 2019, he works for Airbus as modelling expert to drive the definition and deployment of an Enterprise Architecture Framework in the frame a transformation project at the scale of company level.

To be recorded at a later date
---