Business Architecture Master Series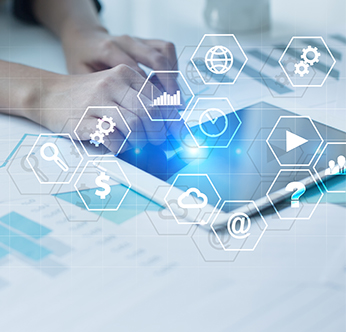 MASTER SERIES:June 18 - 19, 2019
TIME: 8:30 am - 5:15 pm
PLACE: Park Inn Amsterdam City West, Amsterdam, Netherlands hotel info here
COST:US$ 495
PRIMER:June 17- Free for first 50 Master Series Registrants. More info here, (Registration Required)
WORKSHOP:June 20, 2019 9:00 am - 5:00 pm - US$ 100 add-on. (Registration Required)
CONTACT: info@omg.org
BUSINESS ARCHITECTURE MASTER SERIES: MAKING IT REAL!
From inception, business architecture was never intended to be a standalone discipline. As a result, organizations are increasingly using business architecture as a way to ground and align a variety of business and IT disciplines, ensuring that these disciplines collectively work towards a common set of goals. The Business Architecture Master Series will inform attendees of business architecture's use and further potential as the primary enabler of interdisciplinary business value realization. The first Master Series focuses on four high profile topics: strategy realization, customer experience enablement, agile execution and enterprise architecture alignment. Each session will explore the current state of the practice along with future advancements for each discipline. The Master Series opens a new window into business architecture and represents the next logical step in this rapidly expanding discipline.
AGENDA
time
DAY ONE TOPICS
8:30am - 9:00am

Welcome to the Business Architecture Master Series: Pushing the Boundaries
Co-Chair: Whynde Kuehn, Managing Director, S2E Transformation Inc., Business Architecture Associates, Director, Business Architecture Guild
Co-Chair: Mike Rosen, Chief Scientist, Wilton Consulting, Vice President, Business Architecture
Co-Chair: William Ulrich, President, TSG, Inc., Partner, Business Architecture Associates, President, Business Architecture Guild


The Business Architecture Master Series will push the boundaries of usage scenarios, seeking to increase the value of business architecture for an ever-expanding group of business architecture professionals. The welcome address will overview the current state of interdisciplinary alignment and introduce the four Master Series topics. The session will also set the stage for the remaining sessions and discuss how key learnings will evolve when the Master Series comes to a close.

Bio: Whynde Kuehn is Managing Director at S2E Transformation Inc. and long-time practitioner, educator and thought leader. Ms. Kuehn is Co-Founder, Board Member and Editorial Board Chair of the Business Architecture Guild, Partner at Business Architecture Associates and founder of Metanoia Global Inc. She is a Certified Business Architect® (CBA)®.
Bio: Mike Rosen is Chief Scientist at Wilton Consulting Group focusing on helping organizations use business and enterprise architecture to achieve transformation. He is also VP and Co-founder of the Business Architecture Guild. Mike has more than 35 years of experience in architecture and application development, has held numerous CTO and Chief Architecture positions, and is internationally regarded for his presentations and courses in architecture. Mike is a Certified Business Architect (CBA)®
Bio: William Ulrich is a management consultant, mentor and author, President of TSG, Inc., Partner at Business Architecture Associates, President of the Business Architecture Guild and Co-Chair of the OMG ADM Task Force. Bill specializes in highly scalable, coordinated business and IT architecture transformations. He is a Certified Business Architect® (CBA)®.


9:00am - noon
Business Architecture: Driving Strategy Realization

The ability to optimize strategic formulation through realization is a key strength of business architecture. This session will overview the current state of business architecture's role in strategy realization based on a commonly used framework and experiences in the field. Open discussions will explore how to further align business architecture's role across the strategy realization path as a way to fully maximize and optimize an organization's ability to deliver end-to-end business value. Also included will be a discussion of how design thinking applies throughout the strategy realization path.

Topic: The Role of Business Architecture in Strategy Execution
Speaker: Whynde Kuehn
Business architecture's critical role in bridging strategy and execution is becoming increasingly recognized within organizations as well as the business and academic communities. This session will overview the industry framework for strategy realization and how business architecture enables it from end-to-end and integrates with other disciplines. It will also include a discussion on the practicalities of how organizations are introducing business architecture into strategy execution and making it work.

Topic: Digital Transformation Retail Case Study
Speaker: Mike Rosen
So, your executive leadership team has bought into a transformation strategy from some high-priced management consultants. Now, you're tasked with making sense of it all, mapping it to architecture, and planning initiatives to carry it out. This session presents a case study of doing exactly that with the digital transformation of a retail organization.

Topic: Realizing a Vision of the Cognitive Enterprise via Business Architecture
Speaker: William Ulrich
A "cognitive enterprise" is an organization that learns and adapts on a highly scalable, evolutionary basis by leveraging an integrated business knowledgebase, coupled with cognitive computing technologies. This session outlines a long-term vision for the cognitive enterprise and how organizations can leverage business architecture to achieve such a vision. The session shares a vision of what a cognitive enterprise would look like through various examples, discusses the role of business architecture in achieving this vision, and outlines a roadmap to becoming a cognitive enterprise.

Strategy Execution Panel Discussion
Participants: Whynde Kuehn, Mike Rosen, William Ulrich
The panel discussion will open up discussion to the audience to discuss the session topics presented and other ways to optimize and improve the effectiveness of strategy execution.

noon - 1:00pm
Lunch
1:00pm - 4:30pm

Business Architecture: Enabling the Customer Experience

Customer experience offers a means of enhancing the value that organizations bring to customers, constituents and related beneficiaries. As customer experience adoption expands, there is growing interest in leveraging business architecture to inform, interpret, prioritize and put customer experience recommendations into action. This session will share insights into customer experience and business architecture alignment efforts to date, discuss how the disciplines are aligned in practice and explore options for expediting coordination across the two disciplines.

Business Architecture and Customer Experience: A Comprehensive Approach to Turn Customer Needs into Action
Speaker: Whynde Kuehn
This session will begin with a brief overview of the current state of business architecture and customer experience design integration from an industry perspective, and then each panel member will present on various case studies and aspects of the topic.

Reinventing Customer Experience using Business Architecture – An ABN AMRO Use Case
Speakers: Coen de Bruijn, Head of Business Architecture and Ankur Dalal, Principal Business Architect, ABN AMRO
This session will focus on the business architecture function within ABN AMRO, how it fits in the larger strategic portfolio approach and how it was specifically applied in a strategic initiative around reinventing customer experience. The business architecture approach was used to identify and steer the organization towards a more customer centric and ecosystem direction.

Using Business Architecture to Join Up Government Services for People and Businesses
Speaker: Krishan Jogia, Consulting Partner, Evolve+Amplify
This session will provide insights from the Australian public sector and the federal government's approach to joining up services, with the aim to improve the customer experience for people and businesses. It will reflect on the Australian government's approach to life event journey mapping to provide an "outside-in" view of the customer experience when accessing government services. This view is then used to illustrate customer pain-points and opportunity areas that often can only be addressed by government agencies working together to plan for capability uplift collaboratively. While this concept seems simple on the surface, it requires a fundamental shift in mindset and resource planning, away from designing government services through a silo agency lens. Business architecture played a key role in navigating this change and enabled the Australian government to transform its approach to service design.

Service Design Focuses on the Users; Business Architecture Focuses on the Business
Speaker: Chris Jarvis, Enterprise Business Architect, Financial Conduct Authority
In UK government departments, customer experience and user needs are often considered the concern of service designers. This session will explore the business architect's view of this, and how we leverage that insight and collaborate to achieve the best outcome for our customers. It will also explore how and when a user need informs business design, and how we position business architecture to maintain the big picture view, scope and focus.

Bringing It All Together: Panel Discussion
Participants: Whynde Kuehn (mod), Coen de Bruijn, Ankur Dalal, Krishan Jogia and Chris Jarvis
Panelists will join the session leader for an interactive discussion on business architecture and customer experience. The panel will explore the session topics presented as well as other key discussion items such as the role of design thinking and how to make these ideas real within an organization.

Bio: Coen de Bruijn is Head of Business Architecture at ABN AMRO. Together with his team he enables strategic management to take well informed and data driven decisions using a capability led approach and future state architectures. Before this role he was Head of Enterprise Information Management and Head of Compliance Business Development. He started his career in the area of Data Analytics as consultant and trainer.

Bio: Ankur Dalal is Principal Business Architect for Customer Experience at ABN AMRO. He is result oriented, hands-on thought leader with more than fifteen years of cross industry experience in architecture (business architecture and application architecture), IT services and management consultancy across Europe and the US. He is also an active trend follower with wisdom of pattern recognition.

Bio: Krishan Jogia is a Certified Business Architect® (CBA®) and design thinking practitioner who has extensive experience in the government sector. After starting his consulting practice as a partner at Cordelta Pty Ltd, Krishan founded Evolve+Amplify (E+A) in June 2019 as joint-venture with Cordelta, a specialist business architecture firm committed to delivering executable strategic advice.

Bio: Chris Jarvis is the Enterprise Business Architect at the Financial Conduct Authority in the UK. Previously he was at the Home Office (central government), working across the Borders, Immigration and Citizenship system. Chris is a Certified Business Architect® (CBA®).


4:30pm - 5:00 pm

Wrap-up Address
Day-one wrap-up discussion will chart the course forward for covered topics and preview day two topics and goals.
---
TIME
DAY TWO TOPICS
8:30am - 9:00am

Morning Kickoff
This opening session will recap day 1 takeaways and preview the upcoming sessions. The audience will share their insights and views on with speakers.

9:00 am - noon
Business Architecture & Agile Execution



Improving business agility requires agile strategy execution, a topic that covers much more than the application of agile analysis and software deployment techniques. Business architecture and business agility have a natural affinity as business architecture delivers transparency to expedite and optimize continuous planning of strategy realization, including solution definition and deployment efforts. This session will discuss an overall perspective on agile strategy execution including initiative planning, deployment practices, points of alignment, and current practices.

Business Architecture – The Gateway to Transforming an Organization into an Agile Enterprise
Speaker: William Ulrich
Organizations struggle with agile strategy execution, particularly when strategies cross business unit and product external boundaries. Elongated strategy deployment and outright failure often occur because scope and impact are vague or unknown, leading to solutions missing the mark or not being delivered at all. Consider the long startup times on programs and projects as teams try to frame scope and related initiative impacts. Even initiatives with long startup times often deliver solutions that miss the mark. This session provides a case study perspective on how clear scope delineation can expedite strategy execution and solution delivery, and how organizations can apply these ideas to their own environments.

The Agile Enterprise: Panel Discussion
Panelists will join the session leader for an interactive discussion on business architecture and agile execution. Topics will range from strategic planning through agile deployment and development. Panelists will provide a brief statement and then the audience and panelists will engage in longer discussions.

Audience Participation Working Sessions The audience participation session will challenge the audience to identify how to make an enterprise more agile, from strategic planning through deployment. The discussion will include where and how business architecture plays a role in enabling a business to move from strategy definition through realization in rapid fashion. Topics will include framing projects, the role of agile and incremental delivery of solutions.


noon - 1:30pm
Lunch
1:30pm - 4:30pm

Business Architecture & Enterprise Architecture Alignment

Business architecture has been defined in varying degrees as part of the enterprise architecture (EA) discipline or in parallel to, but aligned with, the EA discipline. Regardless of how you prefer to define it, both architectures have to work together to efficiently and effectively achieve enterprise strategic outcomes. This session discusses how organizations can and have leveraged business architecture to inform the IT aspects of EA and enable business-driven, IT architecture transformation in practice, and how IT architecture has helped to inform digital transformation of the business.

Strategy-to-Execution: The Rest of the Story
Speaker: Mike Rosen
We often talk about business architecture in terms of 'strategy to execution', but usually, BA only goes from strategy to initiative planning. It's the rest of EA that both influences the initiative planning and guides those initiatives to execution. This session illustrates the big picture starting from strategic options to strategy definition to initiative planning (incorporating rationalization, modernization, security, etc.) to project portfolio management, to development and operations, highlighting the role of the different architectures along all of the steps.

From Business Strategy to Technology Strategy
Speaker: Daljit Banger
Your business architecture team has helped develop the perfect business strategy, so now, how do you translate that to a technology strategy and architecture? This session explores ways to derive functional and non-functional goals from the business strategy and map them onto a scalable, secure and modern technology architecture.

Driving Business Innovation with Technology Opportunities, A FAO Case Study
Speaker: Sergio Bogazzi
FAO's traditional data value chain is based on outdated assumptions and a deep integration on the supply side. What if FAO shifted the point of integration towards innovative customer experiences on the demand side? In this talk, FAO shares it's experiences in shifting to a "Platform Business Model", enabled by the transformative effect of today's digital technologies.

Playing Nice Together – Panel Discussion
Participants: Mike Rosen (mod), Daljit Banger, Sergio Bogazzi, Claude Baudoin
The panel will open up discussion with the audience to explore the session topics presented and other ways to that BA and EA can contribute together.


4:30pm - 5:15pm
Closing Address: How Do We Engage to Move the Ideas Forward
The closing session discusses next steps and ideas for industry working groups, including within the Business Architecture Guild® and in affiliation with other industry associations. The session will also preview the day-3, hands-on workshop.


For those newer to the discipline, consider attending the Business Architecture Primer being offered on Monday afternoon, June 17, prior to the Summit. The Primer is free to Summit attendees. Registration required.
add-on Day-3: Workshop
Creating a scenario-sPECIFIC SET OF bUSINESS aRCHITECTURE mAPPINGS
Add-on Workshop - June 20, 2019 from 9:00 am to 5:00 pm
Many organizations struggle with articulating and maturing a business architecture. This hands-on workshop will run attendees through a series of rapid working sessions to give participants a taste of what it takes to move a business architecture from startup to maturity and use. Topics focus on 3 core business architecture domains value streams, capabilities, and information concepts. Attendees will gain an appreciation for what it takes to articulate basic business architecture domains. Topics for each mapping exercise will be provided onsite, with related business focal points being applied for each mapping category. This workshop provides value to the experienced and the inexperienced practitioner, with all work being framed by formal principles as defined by the Business Architecture Guild®.

Value Stream Mapping: This first session will provide attendees with a rapid overview and practical experience in articulating value streams based on formal mapping principles.
Capability Mapping: This session will provide attendees with a rapid overview and practical experience in articulating capabilities, starting with object definition and moving through decomposition. A limited capability / value stream cross-mapping exercise will be included in this session.
Information Mapping: Based on the capability mapping work, teams will define a set of information concepts and then be asked to cross-map information concepts to capabilities.
Wrap-up Discussion: Each team will be asked to present its findings and receive feedback from attendees and mentors.

Certified Business Architects (CBA)® will receive CEU credits for this entire event!

---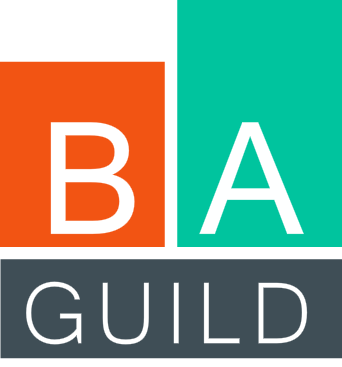 About Business Architecture Guild® The primary purpose of the Business Architecture Guild® (Guild) is "to promote best practices and expand the knowledgebase of the business architecture discipline." The Guild is an international, not-for-profit, member-based organization that provides valuable resources to business architecture practitioners and others interested in the field. The Guild is the source of "A Guide to the Business Architecture Body of Knowledge® (BIZBOK® Guide)", produced by members of the Business Architecture Guild. 
For more information, visit www.businessarchitectureguild.org.