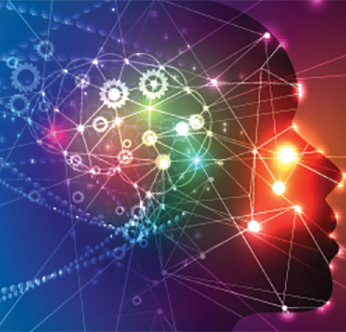 DATE: Wednesday, June 19, 2019
TIME: 14:00 - 17:30
PLACE: Park Inn Amsterdam City West, Amsterdam, Netherlands (hotel info here)
COST: Complimentary Afternoon Session (registration required)
CONTACT: info@omg.org

Artificial Intelligence and the Customer Experience
Although it might seem that retail hasn't changed much over time, the introduction of Artificial Intelligence has already begun to reshape the shopping experience in fundamental ways.

The use of machine learning and algorithms to optimize pricing and inventory management, improve recommendations for consumers, or use facial recognition to enhance customer service are just the tip of the iceberg. However, the use of consumer-facing AI is still in the earliest experimental stages.

Join us for this half-day event to learn what is real, what is possible, and what companies need to do to take advantage of this technology.

PRELIMINARY AGENDA
time
presentation
14:00 - 14:05
Introduction and Welcome
14:05 - -14:40

Will AI deliver a revolution in retail?
I-Ping Li, Innovation, AI and IoT Practice Leader, Deloitte Consulting

Retailers continuously look for the next big thing that will provide them a competitive advantage in the marketplace and delighting their customers in a differentiated manner. The latest trend – artificial intelligence – provides a powerful technology strategy and will place significant pressure on Retailers to understand and implement it in a meaningful and ethnical manner. This session will provide an overview of the AI landscape and ask the question: Will AI be poised to deliver a revolution in retail or is it still a formative technology waiting to be harnessed?

14:40 -15:15

Shopper Insights are so 2015 - how AI influences the purchase decision of an individual consumer in a targeted way -- View PDF
Hendrik da Cruz, Director of Professional Services, SO1

The future of marketing will be determined by algorithms that not only derive useful insights or make predictions from available data, but also make optimized decisions independently. For example, it can be decided in real time for millions of consumers who will be offered which product at which discount in order to increase customer satisfaction, revenue or profit. The AI of SO1 (short for Segment of One) has specialized in this personalization of offers. In addition to fully automating campaign planning and management processes, the AI can influence individual purchase decisions of consumers in a targeted manner: Starting with the identification of new customers and the offers that lead to a change of the previous shopping location, through the increase of shopping baskets of previously anonymous consumers, to the optimization of coupons, advertising, and offers that are communicated as part of a customer loyalty program.


15:15 - 15:35
Refreshment Break
15:35 - 16:10
Are customers ready for facial payment? -- View PDF
Marcus Mueller, Strategic Initiatives Manager, Basler AG

Are customers ready for facial payment? When it comes to payment, barcodes and QR codes or even smartphones and credit cards could soon be a thing of the past. Thanks to improved algorithms and techniques, facial recognition to provide identity verification is now possible and being tested by several companies. Facial recognition promises to add security to payments or make the use of loyalty programs much easier and more comfortable. But will consumers be on board? What are the benefits to them, and what do companies need to be thinking about as they consider adding this technology to the checkout process?

16:10 - 16:50
A Reference Architecture for AI Ethics -- View PDF
Andreas Vogel, noted AI expert and futurist (on sabbatical)

Artificial Intelligence has great promise. Advances in machine learning algorithms, the availability of huge data sets and increased compute power have led to success in such fields as image and voice recognition, speech synthesis, predictive maintenance, traffic management or playing Go. As more decisions will be made by algorithms, the hand-over of decision making from humans to algorithms puts the spotlight on moral aspects of the decisions taken: are the they just, fair and non-discriminatory? Policies need to be developed to govern AI systems and their business owners need to take on responsibility. The AI systems, however, need to provide the necessary mechanisms to enable responsibility and to enforce policies, including transparency, auditability, and controls. This talk proposes a Reference Architecture for AI systems to address this with a structured and systematic approach leading to broad industry acceptance.

16:50 - 17:10
Speaker Q&A Panel
Moderator TBD
17:10 -17:30
Networking and Demos
18:00 - 20:00
OMG Evening Reception
Appetizers, cocktails and a chance to network with speakers and other conference attendees

---