Business Architecture Master Series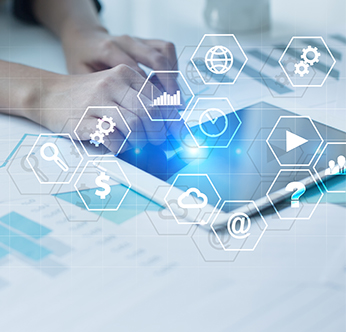 MASTER SERIES:November 19 - 20, 2019
TIME: 8:30 am - 5:15 pm
PLACE: Four Points by Sheraton Sydney, Central Park, Sydney, Australia
COST:US$ 695
PRIMERNovember 18, 2019- Free for first 50 Master Series Registrants. (Registration Required)
WORKSHOP:November 21, 2019 9:00 am - 5:00 pm - US$ 100 add-on. (Registration Required)
CONTACT: info@omg.org
BUSINESS ARCHITECTURE MASTER SERIES & Workshop: MAKING IT REAL!
Business architecture was never intended to be a standalone discipline. As a result, organizations are increasingly leveraging business architecture to ground and align a variety of business disciplines, ensuring that these disciplines collectively work towards common goals, using a shared business perspective. The Business Architecture Master Series pushes the boundaries of the discipline, focusing on four high profile topics: strategy realization, customer experience and design, business agility and enterprise architecture alignment. Each half day session explores the current state of the practice along with real-world successes and future directions. Sessions interactively engage leading experts, practitioners and attendees. The Master Series opens a new window into business architecture and the value it can delivery to organizations around the globe. Complementing the Master Series is the day three, Business Architecture Scenario-based Workshop that challenges attendees with usage scenarios that leverage established industry reference model content. The Business Architecture Master Series and Workshop go beyond the basics, raising attendees' understanding of the discipline to a new level.
AGENDA
time
master series DAY ONE TOPICS
8:30am - 9:00am

Welcome to the Business Architecture Master Series: Pushing the Boundaries
Co-Chair: Whynde Kuehn, Managing Director, S2E Transformation Inc., Business Architecture Associates, Director, Business Architecture Guild
Co-Chair: Mike Rosen, Chief Scientist, Wilton Consulting, Vice President, Business Architecture
Co-Chair: William Ulrich, President, TSG, Inc., Partner, Business Architecture Associates, President, Business Architecture Guild


The Business Architecture Master Series will push the boundaries of usage scenarios, seeking to increase the value of business architecture for an ever-expanding group of business architecture professionals. The welcome address will overview the current state of interdisciplinary alignment and introduce the four Master Series topics. The session will also set the stage for the remaining sessions and discuss how key learnings will evolve when the Master Series comes to a close.

Bio: Whynde Kuehn is Managing Director at S2E Transformation Inc. and long-time practitioner, educator and thought leader. Ms. Kuehn is Co-Founder, Board Member and Editorial Board Chair of the Business Architecture Guild, Partner at Business Architecture Associates and founder of Metanoia Global Inc. She is a Certified Business Architect® (CBA)®.
Bio: Mike Rosen is Chief Scientist at Wilton Consulting Group focusing on helping organizations use business and enterprise architecture to achieve transformation. He is also VP and Co-founder of the Business Architecture Guild. Mike has more than 35 years of experience in architecture and application development, has held numerous CTO and Chief Architecture positions, and is internationally regarded for his presentations and courses in architecture. Mike is a Certified Business Architect (CBA)®
Bio: William Ulrich is a management consultant, mentor and author, President of TSG, Inc., Partner at Business Architecture Associates, President of the Business Architecture Guild and Co-Chair of the OMG ADM Task Force. Bill specializes in highly scalable, coordinated business and IT architecture transformations. He is a Certified Business Architect® (CBA)®.


9:00am - noon
Business Architecture: Driving Strategy Realization
Session Leaders: Whynde Kuehn, Mike Rosen, William Ulrich

The ability to optimize strategic formulation through realization is a key strength of business architecture. This session will overview the current state of business architecture's role in strategy realization based on a commonly used framework and experiences in the field. Open discussions will explore how to further align business architecture's role across the strategy realization path as a way to fully maximize and optimize an organization's ability to deliver end-to-end business value. Topics include:

The Role of Business Architecture in Strategy Execution

Digital Transformation Retail Case Study

Realizing a Vision of the Cognitive Enterprise via Business Architecture

Panel Discussion: Strategy Execution - Where is Industry Headed?

noon - 1:00pm
Lunch
1:00pm - 4:30pm

Business Architecture: Enabling the Customer Experience
Session Leader: Whynde Kuehn

Customer experience offers a means of enhancing the value that organizations bring to customers, constituents and related beneficiaries. As customer experience adoption expands, there is growing interest in leveraging business architecture to inform, interpret, prioritize and put customer experience recommendations into action. This session will share insights into customer experience and business architecture alignment efforts to date, discuss how the disciplines are aligned in practice and explore options for expediting coordination across the two disciplines. Topics include:

Business Architecture and Customer Experience: A Comprehensive Approach to Turn Customer Needs into Action
Speaker: Whynde Kuehn
This session will begin with a brief overview of the current state of business architecture and customer experience design integration from an industry perspective. Other topics and speakers TBA will cover case studies and best practices for reinventing and enabling the customer experience using business architecture, from various perspectives and sectors.

Panel Discussion: Bringing It All Together
Participants: Whynde Kuehn (mod) and speakers TBA
Panelists will join the session leader for an interactive discussion on business architecture and customer experience. The panel will explore the session topics presented as well as other key discussion items such as the role of design thinking and how to make these ideas real within an organization.


4:30pm - 5:00 pm

Wrap-up Address
Day-one wrap-up discussion will chart the course forward for covered topics and preview day two topics and goals.
---
TIME
Master Series DAY TWO TOPICS
8:30am - 9:00am

Morning Kickoff
This opening session will recap day 1 takeaways and preview the upcoming sessions. The audience will share their insights and views on with speakers.

9:00 am - noon
Business Architecture & Agile Execution
Session Leader: William Ulrich


Improving business agility requires agile strategy execution, a topic that covers much more than the application of agile analysis and software deployment techniques. Business architecture and business agility have a natural affinity as business architecture delivers transparency to expedite and optimize continuous planning of strategy realization, including solution definition and deployment efforts. This session will discuss an overall perspective on agile strategy execution including initiative planning, deployment practices, points of alignment, and current practices. Topics include:

Business Architecture – The Gateway to Transforming an Organization into an Agile Enterprise


Business Architecture & Change Management

Business Architecture's Role in Agile Execution

Panel Discussion: The Agile Enterprise & Business Architecture


noon - 1:30pm
Lunch
1:30pm - 4:30pm

Business Architecture & Enterprise Architecture Alignment
Session Leader: Mike Rosen


Business architecture has been defined in varying degrees as part of the enterprise architecture (EA) discipline or in parallel to, but aligned with, the EA discipline. Regardless of how you prefer to define it, both architectures have to work together to efficiently and effectively achieve enterprise strategic outcomes. This session discusses how organizations can and have leveraged business architecture to inform the IT aspects of EA and enable business-driven, IT architecture transformation in practice, and how IT architecture has helped to inform digital transformation of the business. Topics include:

Strategy-to-Execution: The Rest of the Story

From Business Strategy to Technology Strategy

Driving Business Innovation with Technology Opportunities

Panel Discussion: Playing Nice Together

4:30pm - 5:15pm
Closing Address: How Do We Engage to Move the Ideas Forward
The closing session discusses next steps and ideas for industry working groups, including within the Business Architecture Guild® and in affiliation with other industry associations. The session will also preview the day-3, hands-on workshop.


---
| TIME | Master Series optional scenario-Based workshop (Day 3 add-on) |
| --- | --- |
| 9:00 am - 5:00 pm | The Business Architecture Scenario-based Workshop provides attendees with hands-on experience in the discipline. Learning how to apply business architecture to actual situations is a major challenge for many practitioners. Attendees will be given real world scenarios and be asked to come up with approaches and solutions leveraging business architecture reference model content, supplied to attendees. Each session will be hands-on, where attendees work in teams to come up with various approaches and share the results with the group. Join this exciting opportunity to engage with fellow practitioners. |
For those newer to the discipline, consider attending the Business Architecture Primer being offered on Monday afternoon, November 18, prior to the Master Series. The Primer is free to Master Series attendees. Registration required.


Certified Business Architects (CBA)® will receive CEU credits for this entire event!

---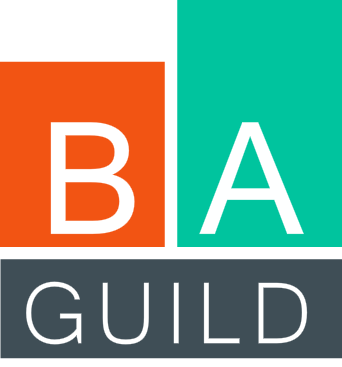 About Business Architecture Guild® The primary purpose of the Business Architecture Guild® (Guild) is "to promote best practices and expand the knowledgebase of the business architecture discipline." The Guild is an international, not-for-profit, member-based organization that provides valuable resources to business architecture practitioners and others interested in the field. The Guild is the source of "A Guide to the Business Architecture Body of Knowledge® (BIZBOK® Guide)", produced by members of the Business Architecture Guild. 
For more information, visit www.businessarchitectureguild.org.