MBSE-INSPIRED ACTIONABLE ENTERPRISE ARCHITECTURES SUMMIT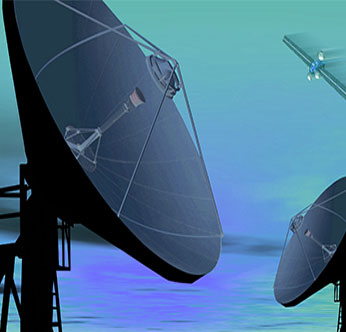 DATE: Tuesday, September 25, 2018
TIME: 8:30 am - 12:30 pm
PLACE: Delta Hotels by Marriott Ottawa City Centre, Ottawa, Ontario, Canada (hotel info)
COST: Complimentary Morning Session (registration required)
CONTACT: info@omg.org

Save the Date!
Join Object Management Group® (OMG®) on Tuesday Morning, September 25th at the Delta Hotels by Marriott Ottawa City Centre, Ottawa, Ontario, Canada for the 5th MBSE-inspired EA Summit. This complimentary Summit explores how to leverage MBSE with Architecture modeling in an integrated and disciplined approach, enabling the modernization of complex systems (Systems of Systems, C4I systems and heavy industry systems), bringing together thought leaders from government, system integrators, the UAF® development team, and practitioners to discuss the challenges, strategies, and current and emerging practices, and to inform the user community on the path forward. Attendees will have the opportunity to exchange experiences and ideas. A companion Tutorials Program will be presented in the afternoon. Please come back in the afternoon for a deeper dive.
The Unified Architecture Framework® (UAF) And Profile (UAFP)
The UAFP is a response to the "UML® Profile for DoDAF/MODAF" Request for Proposal c4i/13-09-11 (UPDM 3.0 RFP.)1 UAFP enables the extraction of specified and custom views from an integrated architecture description (AD) in support of a model-based systems engineering (MBSE) approach. The views describe a system from a set of stakeholders' concerns such as security or information. The UAFP specification supports the Department of Defense Architecture Framework (DoDAF) 2.02, the Ministry of Defence Architecture Framework (MODAF), Security Views from Canada's Department of National Defense Architecture Framework (DNDAF) and the North Atlantic Treaty Organization (NATO) Architecture Framework (NAF) v 3.1. The core concepts in the UAF domain metamodel used to specify the UAFP are based upon the DoDAF 2.0.2 Domain Metamodel (DM2) and the MODAF ontological data exchange mechanism (MODEM, which is intended to provide the basis for the next version of NAF). The intent is to provide a standard representation for AD support for Defense Organizations. UAFP is also intended to support a standard representation for non-defense organizations' ADs as part of their Systems Engineering (SE) technical processes. The associated UAF metamodel (see c4i/2015-10-2) intent is to improve the ability to exchange architecture data between related tools that are UML/SysML® based and tools that are based on other standards. UAFP v 1.0 supports the capability to:
Model architectures for a broad range of complex systems, which may include hardware, software, data, personnel, and facility elements;
Model consistent architectures for system-of-systems (SoS) down to lower levels of design and implementation;
Support the analysis, specification, design, and verification of complex systems;
Support cybersecurity analysis, specification, and mitigation of security risks from a system/infrastructure perspective and to aggregate the impact analysis to the operational perspective and cybersecurity risks' impact on the mission;
Improve the ability to exchange architecture information among related tools that are SysML based and tools that are based on other standards
AGENDA
time
presentation
08:30-09:00
Introduction and Welcome
Laura Hart, The MITRE Corporation, Federally Funded Research and Development Center (FFRDC)
09:00-09:40

KEYNOTE: A NATO ACaT Perspective on the Use of Architecture and Standards
Konstandin Ristani - Senior Enterprise Architect, CFD/DEA, Department of National Defence for the Government of Canada, NATO C3B ACat Leader

This discussion will set out to inform Summit attendees about the role, mission and objective of the Architecture Capabilities Team (ACaT). In the spirit of the initial dialogue which started in July 2017, in Ottawa, to advance the collaboration effort between NATO C3B ACaT, OMG UAF Technical Group and TOG EA Forum in the area of EA Framework, Methodology and Metamodel.

09:40-10:10

An Introduction to the Unified Architecture Framework® (UAF®)
Graham Bleakley, Ph.D. - Principal Consultant, Systems Engineering & Architecture Frameworks, IBM and OMG UAF Co-Chair
Aurelijus Morkevicius, Ph.D. - Head of Solutions, No Magic, Inc., and OMG UAF Co-Chair
Matthew Hause - GTM Solutions Specialist, Fellow, PTC, and OMG UAF Co-Chair

This presentation highlights the fact that UAF v1.0 is officially released. It took four years from the time Request for Proposal for UPDM 3.0 (later renamed to UAF) was created until December, 2017 when a brand new UAF v1.0 became an official OMG standard. What is this new standard all about? How is it different from other AFs? Is it just a synthesis of a legacies? Or is it a modern technology combining the best practices of an old with a new and modern?

This presentation:
1) explores the current version of UAF, answering the fundamental questions above and putting the specific focus on answering the questions below:
- Is UAF a replacement for NAF, DoDAF?
- What is the transition path from UPDM to UAF?
- How can UAF leverage use of NAF?
2) reveals the work in progress on UAF v1.1 and future development plans for the standard.

10:10-10:30
Morning Refreshment Break
10:30-11:15

How to Make Use of UAF to Speed Up System Development
Lars-Olof Kihlström - Principal Consultant, Syntell AB

This presentation will be a description of how to look at a complex system of systems and use UAF to analyze the interactions and quickly get to grips with the detailed design required. The example used is based on electrical handling of a quarry operation (electric site).

11:15-12:00

Architecting Governance in the Government of Canada
Randy and Colt Frid, co-creators of "The Frid Framework", Canadian Institute of Knowledge Management (CIKM)

Governance is decision-making related to the allocation of resources and authority, with accountability. Forbes found over 80% of 4400 CEOs respondents to a recent survey said the majority of their executives and employees don't understand their organization's strategy. And more than half do NOT believe they have a winning strategy. This translates to directors, managers and employees wasting time, effort and resources on the wrong targets.

The Frid Framework reduces risk by providing a methodical, graphical rigor that provides improved situational awareness and understanding for responsible governance. It helps them better communicate and collaborate with stakeholders. It also provides clear traceability and transparency.

The end result: Decision Advantage.

12:00-12:30

Enterprise Architecture Throughout the System of Systems Lifecycle
Matthew Hause - GTM Solutions Specialist, Fellow, PTC, and OMG UAF Co-Chair

Enterprise Architecture for Systems of Systems as implemented in the Unified Architecture Framework (UAF) should be used throughout the entire system lifecycle. This starts at the initial concept, requirements and specification phases, proceeds through the implementation, deployment, transition and operations phase, as well as through maintenance, upgrade and disposal phases. This presentation will look at how the UAF can be used throughout the system lifecycle and how a standards-based integrated toolchain helps in this process.
---