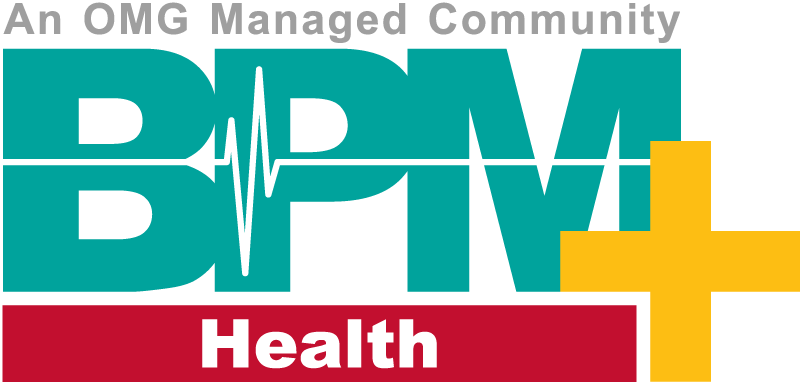 DATE: Tuesday & Wednesday, September 24 - 25, 2019
TIME: 9:00 am - 5:00 pm
PLACE: Lowes Vanderbilt, Nashville, TN, USA (hotel info)
COST: $249 (registration required)
RECEPTION: Monday, September 23, 2019, 5:30 pm - 7:30 pm (More info here. Separate registration required)
CONTACT: info@omg.org

Business Process Management for Healthcare (BPM+ Health™) Industry Workshop
Among the biggest challenges within the clinical health sector comes from the need to effectively disseminate and leverage evidence-based best-practices at the point of care, and to support transitions as an increasingly mobile patient population navigates among sites and institutions of care.

Building on over two years of collaborative engagement, the OMG will be launching the Business Process Management Plus (BPM+) Health community at their upcoming meeting in Nashville, TN in September. BPM+ Health is addressing these concerns head-on by leveraging of open, standards-based notations brought together under the umbrella of a style guide which allows professional organizations, clinical societies, and healthcare providers to document their care pathways and workflows in a way that allows them to be shared across organizational boundaries, more internally consistent than their predecessor formats, and more easily and accurately consumed by care providers.

The goals of this new community are to:
Develop best practices around modeling and sharing clinical pathways, clinical guidelines, and other healthcare knowledge;
Promote the use of OMG BPM+™ standards such as BPMN, DMN, and CMMN to produce deliverables to maximize their usefulness and shareability and to promote their adoption;
Cultivate a knowledge ecosystem devoted to improving national and international health by leveraging open and available industry standards to remove barriers to sharing knowledge;
Improve the precision and compliance with best practices, resulting in better implementations;
Seek collaboration with other standards developing organizations in the Healthcare industry.
This two-day event will feature several activities, including:
Role of BPM+ Health in clinical quality improvement
Presentations discussing findings from early trials using guidelines based on OMG BPM+ standards
Adoption approaches about how to leverage BPM+ content in clinical systems
Launching BPM+ initiatives within your organization and the business case for doing so
Establishment of working groups within the community-of-practice to share experiences and priorities with peer organizations
Jump-start/Overview of BPM+ and how it is used
With invited speakers from the American College of Emergency Physicians, The American College of Obstetrics and Gynecology, the US Department of Veterans Affairs, Mayo Clinic, and healthcare and technology vendors, please join us in Nashville for this exciting event.
Speakers
Preliminary AGENDA
workshop - day ONE
time
workshop - day one
9:00 am - 9:30 am
Launching the BPM+ Health Community: Vision, Overview, and Community Structure - View PDF
Ken Rubin, Director of Standards; Veterans Health Administration, Acting Convener, BPM+ Health Community
9:30 am - 10:15 am
The Business Impetus for BPM+ Health
Dr. Pawan Goyal, MD, MHA, PMP, MS, FHIMSS, CPHIMS, Associate Executive Director, Quality American College of Emergency Physicians - View PDF
Dr. Steve Hasley, CMIO, American College of Obstetricians and Gynecologists - View PDF
10:15 am - 10:30 am
Refreshment Break
10:30 am - noon
Introducing the BPM+ Health Community Workgroups
Adoption Workgroup - View PDF
Jane Shellum, Knowledge Management and Delivery Program, Mayo Clinic
Dr. Theresa Cullen, MD, MS, FAMIA, Regenstrief Institute, Conveners

This sub-community convenes healthcare provider and payer organizations that are consumers of care pathways and guidelines, and whom are adopting them for implementation within their care institutions. This would include health systems, academic medical centers, group practices, and so on.
Authoring Workgroup
Dr. Pawan Goyal, MD, MHA, PMP, MS, FHIMSS, CPHIMS, Associate Executive Director, Quality American College of Emergency Physicians
Dr. Steve Hasley, CMIO, American College of Obstetricians and Gynecologists , Conveners

This sub-community brings together practitioners from clinical specialties and subject expert that are interested in creating-new or translating-existing narrative documents into computer-consumable artifacts (societies). The focus is on the creation of sharable clinical content, such as best practice guidelines, care pathways, etc. Participants would typically constitute clinical experts, health informaticians, representatives of professional societies, voluntary health organizations, and the clinical quality community.

Implementer/Vendor Workgroup
Bo Dagnall, Chief Technologist and Strategist, Provider Segment, Perspecta
Dr. Brian Fengler, Founder and CEO, EvidenceCare, Conveners

This sub-community brings together parties interested in realizing clinical pathways in executable software. They will focus on transformation or execution of BPM+ models, addressing concerns such as model ingest, EHR/EMR integration or extension, etc. Participants in this workgroup would include EHR/EMR vendors, software and application vendors, app developers, open source implementers, etc.
Core Specifications Workgroup - View PDF
Robert Lario, Interoperability Architect, Veterans Health Administration

This sub-community is focused on the expression languages that are used to define care pathways, and on the techniques, style guidance, and best-practices for doing the modeling work. Interested parties would include professional modelers, consultants, BPM+ tool vendors, etc.
noon - 1:00 pm
Lunch
1:00 pm - 2:45 pm
Community Breakout Session I (Parallel Tracks)
Interactive Work Sessions
2:45 pm - 3:15 pm
Refreshment Break
3:15 pm - 4:45 pm
Community Breakout Session II (Parallel Tracks)
Interactive Work Sessions

4:45 pm - 5:00 pm
Day one-wrap up
---
workshop - day two
time
workshop - day two
9:00 am - 9:45 am
An International view of Guideline Adoption into Clinical Practice: Spotlight UK National Health Service - View PDF
Charlie McCay, Ramsey Systems
9:30 am - 10:15 am

Addressing the Imperative to Get Evidence-Informed Guidance and Tools into Practice - View PDF
Dr. Jerry Osheroff, MD, FACP, FACMI
Chair, Stakeholder Community and Project Team Care Transformation SME - AHRQ (Agency for Healthcare Research and Quality) ACTS Initiative; Principal - TMIT Consulting, LLC


Healthcare delivery produces outcomes that can and must be improved. Supporting care-related decisions and actions better with tools that 'make the right thing easy' offers great promise for enhancing population health, reducing costs, addressing provider burnout and improving patient experience. The AHRQ evidence-based Care Transformation Support (ACTS) initiative is bringing together scores of stakeholders from diverse groups to define such a highly desirable future state, and create and execute a roadmap for achieving it widely. This talk will describe the initiative, and the emerging recommendations for cultivating a robust knowledge-to-practice ecosystem that reliably delivers the right information to the right people in the right ways at the right times to optimize care processes and outcomes. ACTS implications for the BPM+ Workgroups will also be discussed.

10:15 am - 10:30 am
Refreshment Break
10:30 am - 12:30pm

Clinical Pathway Implementation Showcase
Sessions will feature exemplary implementations of BPM+ and interoperable clinical workflow solutions, projects, and products.

Diagnosing Pulmonary Embolus using the OMG's Business Process Modeling Standards and HL7 FHIR - View PDF
Dr. Peter Haug, SD&M

Using Semantic DMN to Represent the Logic for Clinical Scoring Tools - View PDF
Jane Shellum and Davide Sottara, Mayo Clinic

Introducing a Comprehensive Library of Shareable DMN Clinical Decisions Services -
View PDF
John Svirbely, Medical Algorithm Co. and Denis Gagné, Trisotech

Care without Boundaries: Best Practice Risk Calculators on FHIR Utilizing Reusable BPM+ Patterns to Automate Burdensome Clinical Tasks
Dr. Shane McNamee, Perspecta

The Power of Communities -View PDF
Ben Cushing, Red Hat

A Model Driven approach, MDMI, for BPM+ Situational Data - View PDF
Kenneth Lord, MDIX


12:30 pm - 1:30 pm
Lunch
1:30 pm - 3:00 pm
Community Breakout Session I (Parallel Tracks)
Interactive Work Sessions
3:00 pm - 3:30 pm
Refreshment Break
3:30 pm - 4:45 pm
Community Breakout Session II (Parallel Tracks)
Interactive Work Sessions
4:45 pm - 5:30 pm
Panel Discussion -- The Road to Sharable Pathways: A Community Conversation
6:00 pm - 8:00 pm
OMG Networking Reception
---
---
Industry Supporters