modernization summit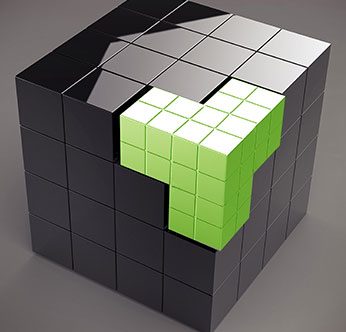 DATE: Wednesday, March 21, 2018
TIME: 8:45 am - 5:00 pm
PLACE: Hyatt Regency Town Center, Reston, VA (hotel info)
COST: $149 (registration required)
CONTACT: info@omg.org

Government employees and contractors may request a discount code by emailing meg@omg.org from a verified government email address.
WHAT IS ARCHITECTURE DRIVEN MODERNIZATION?
OMG's Architecture Driven Modernization (ADM) task force has established standards and best practices to facilitate continuous deployment of business-driven, IT architecture transformation, enabled by the latest advances in information technologies and tools. In contrast to the better-known Model-Driven Architecture (MDA®), a software design and development standard, the ADM task force creates and promotes standards that enable legacy systems modernization and transformation, leveraging a variety of modeling, analysis, measurement and enhancement disciplines. The ADM approach includes deriving future software code, design and architectures, leveraging software visualization, transformation and refactoring, verification, validation, testing, security and quality assurance. More broadly, ADM facilitates a wide variety of business and IT transformation scenarios including digital transformation and cloud computing transition.
PRESENTATION topics include
The Role of Business Architecture in Business-driven, IT Transformation - William Ulrich, President, TSG, Inc. & Co-Chair ADM Task Force
Modernizing Mission Critical Legacy Systems for Secure Cloud Computing - Philip Newcomb, Founder, Chairman and CEO, TSRI & Co Chair ADM Task Force
SPMS: Modernization by Lifting Your Abstractions -or- How to build your own flying car - Jason McColm Smith, PhD, ADMTF Chair Emeritus
Winning the Cyber War with Structured Software Assurance - Robert Martin, Senior Principal Engineer, MITRE
Putting an End to Technical Debt - Dr. Bill Curtis, SVP & Chief Scientist, CAST & Executive Director, Consortium for Information & Software Quality (CISQ)
Knowledge Discovery for Cyber Assurance - Nick Mansourov, PHD, CTO, KDM Analytics
DELIVERING CLOUD, CYBER DEFENSE AND BUSINESS / IT TRANSFORMATION INITIATIVES
ADM is particularly relevant to commercial, federal and DoD enterprises seeking to:
Drive end-to-end, IT architecture transformation through a formal business architecture lens
Achieve rigorous modernization and transformation program oversight and governance
Utilize system and software development trends / best practices including model-based system engineering, model-driven software development and model-based analytics
Enhance integration and interoperability across software portfolios in a growing networked system-of-systems environment
Improve reuse and share software and design knowledge over the life of a system
Reduced technical debt to reduce the total cost of ownership, reduce costs and improve system agility, particularly in relation to business demands
Reuse and enhance legacy software and redesign for service life extension
Modernize legacy systems to run in cloud software and hardware platform environments
Improve software security to reduce cyber risk and improve software reliability and quality
WHAT ARE THE ADM STANDARDS?
The ADM task force has defined twelve (12) industry-leading standards that support architecture driven modernization best practices. These include standards for existing systems knowledge discovery, detailed syntax capture, structured pattern recognition, metrics definition and exchange, software metrics across a variety of domains, and system and software assurance. Speakers will incorporate the discussion of these topics into their discussions.
WHY EMPLOY THE ADM APPROACH?
Employment of ADM standards in tools and business practices facilitates the mechanization of many activities that formerly could only be accomplished by manual means. ADM practitioners are revolutionizing the software modernization industry with results that are as impressive as they are startling. Evidenced based studies (e.g. the highly-respected Standish group's 70,000 project data base) have shown that automated software modernization can produce ROIs exceeding 500% compared to manual rewrites. Legacy modernization can achieve annual reductions of 60% to 80% in software and hardware cost of ownership. When coupled with business-driven, IT architecture transformation, the alignment of business and IT architecture delivers maximize business value.
TOOLS AND PRACTICES
The choice of the right tools, methods and best practices, along with insights into how to employ them, is critical to achieving these critical modernization and transformation outcomes. OMG provides a comprehensive introduction to the extensive body of practice, theory and standards developed by the ADM task force. Armed with this knowledge, organizations can systematically and confidently undertake large, complex modernization projects and establish centers of excellence that establish modernization and transformation as a repeatable process.
Government employees and contractors may request a discount code by emailing meg@omg.org from a verified government email address
---