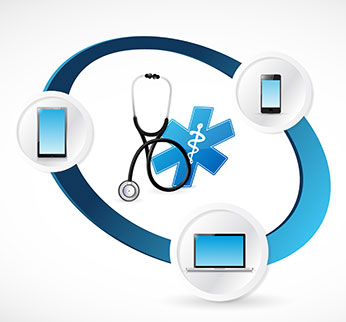 DATE: Wednesday, March 20, 2019
TIME: 9:00 am - 5:00 pm
PLACE: Hyatt Regency Town Center, Reston, VA (Washington, DC area) (hotel info)
COST: $149 (registration required)
CONTACT: info@omg.org

SPONSORED BY:

Business Process Management for Healthcare (BPM+ Health)
Industry Workshop
With our rapidly evolving understanding of what is good clinical practice, and the increasing pressures and challenges in capturing, distributing, sharing, and adopting those practices, the need could never be more prevalent to finding effective, pragmatic solutions.
The OMG is proud to sponsor the Business Process Management for Health (BPM+) workshop in an effort to convene healthcare professional colleges and societies, health providers, payers, and vendors to explore viable solutions to this pressing need. This workshop is a key first step toward organizing an industry Community of Practice to establish broadly-accepted approaches to documenting care pathways, workflows, and clinical practices to promote more effective adoption, more accurate interpretations, and improved internal consistency of the guidance being provided.
Using formal notations also sets the stage for enhanced clinical decision support, and reduced time-to-adoption, potentially resulting in direct machine- or software consumption of the pathways. Using early adoption work from organizations such as the American College of Obstetricians and Gynecologists, the Mayo Clinic, and the Veterans Health Administration as a backdrop, this workshop will explore how new approaches to documenting clinical best practices, care pathways, and workflows using formal notations and commercial tooling.
Breakout sessions will focus on modeling approaches, a primer on industry standard expression languages (such as Business Process Modeling Notation), and the newly-revised Field Guide to Sharable Clinical Pathways working paper from the OMG-convened workgroup.
Finally, the session will discuss the launch of the BPM+ community, including the initiation of new working groups and collaborations in this space. We hope you will be able to join us for this inaugural event and community launch.
AGENDA
time
presentation
9:00am - 9:05am
Welcome
Dr. Richard M. Soley, Chairman and CEO, Object Management Group
9:05am - 9:15am
Introduction and Overview
Robert Lario, Health Systems Architect, VA Office of Knowledge-based Systems; OMG Healthcare. Domain Task Force Co-Chair
9:15am - 9:45am

Opening Keynote: Advancing Beyond 'Digital Paper' – The Business Case for Sharable Clinical Pathways -
Ken Rubin, Director of Standards, Veterans Health Administration - View PDF
Hasan Shanawani, MD, Deputy Chief Health Informatics Officer for Quality and Safety for the VA Electronic Health Record Modernization (EHRM). - View PDF


The standard of practice of medicine has always been constantly evolving, and the pace of change in today's climate continues to accelerate. The largest healthcare provider in the US, the Veterans Health Administration, must not only provide consistent care across disparate locations and settings of care (which is hard enough), but must also provide quality, appropriate care aligned with clinical best-practices, each of which are each moving targets. With this backdrop, the need to quickly and effectively consume and adopt emerging practice guidelines becomes all too clear. We have outpaced our ability to digest and implement paper best-practices in a timely fashion, for as we overcome ambiguity and implementation obstacles with one guideline, its successor(s) are released and the vicious cycle repeats. This session will discuss the business rationale for why a push for standards-based expression of clinical pathways is so important, not only for intra-institutional needs, but in supporting patient-centered care.

9:45am - 10:30am

Developing Sharable Pathways for Prenatal Care - View PDF
Steve Hasley, MD, CMIO, American College of Obstetricians and Gynecologists

During this session the current BPMN, DMN & CMMN Antenatal care models developed over the past two years will be reviewed and lessons learned will be discussed. A subset of these models will be deployed to the Red Hat (JBPM) environment and executed. This demonstration will show how to take the BPMN, CMMN & DMN models to the next step and make them actionable.


10:30am - 10:45am
Refreshment Break
10:45am - 11:15am

Model-driven Cognitive Support for Clinicians - View PDF
Jane Shellum, Section Head, Knowledge Management and Delivery Program, Mayo Clinic

The Mayo Clinic has heavily emphasized the importance of developing care process models that reflect standardized, consensus-based best practices. Dissemination and adoption of best practices can be accelerated through incorporating knowledge into the workflow using enhanced decision support tools. Using OMG process standards to create software-consumable care process models can make advanced decision support scalable and sharable.

11:15am - 11:45pm

Disruption of Emergency Care through Big Data and Process Automation
Pawan Goyal, MD, Director of Quality, American College of Emergency Physicians
Brian Fengler, MD, Founder and CEO, EvidenceCare - View PDF

Objectives:

Disrupt… the current systems
Innovate… to improve the care of 150 million patients a year
Revolutionize… the implementation of technology at the acute care bedside
Generate instruments that demonstrate the value of high-quality emergency care, and the raw material for evidence-based care


The American College of Emergency Physicians (ACEP) represents more than 36,000 emergency physicians, emergency medicine residents, and medical students. ACEP promotes the highest quality of emergency care and is the leading advocate for emergency physicians and their patients, and the public. We continually strive to improve the quality of emergency medical patient care and treatment. Emergency departments are the gateway to hospitals and 24x7 acute unscheduled care, where 67% of hospital admission decisions take place and more than 46% of tests and procedures are ordered. With more than 2,000 clinical policies and practices supported in a diverse and stressful environment; learn how can shareable clinical pathways facilitate team-based, effective patient centered care. The presenter will share the vision and goals for disrupting acute care continuum through capture of knowledge in a data lake and the development and dissemination of evidence-based quality measures with data-driven quality improvement.

11:45am - 12:00 pm
BPMN case study: HealthConcourse demo operationalizing BPM+ in a health IT ecosystem - View PDF
Bo Dagnall, CT Provider Segment, Perspecta; CIO HSPC

To demonstrate the Power of BPM+, we implemented the VA's diabetes treatment protocol as a BPM+ model, and demonstrate how HealthConcourse provides the right data at the right time based on the dynamic data needs of the models.

12:00pm - 1:30pm
Lunch

1:30pm - 3:00pm

Breakout Session I (Parallel Tracks)
Interactive Work Session - Exploring ACOG Clinical Pathway Example - led by Steve Hasley, MD, ACOG
This worksession is being led by Dr. Hasley, CMIO for the American College of Obstetricians and Gynecologists. As an early adopter of the BPM+ standards and field guide, ACOG has developed clinical pathways using the combination of notations and the style guidance from the OMG document. This session will explore that pathway, both walking through its contents and in interactive discussion about how modeling decisions were made and why.
Interactive Work Session - Group Modeling Exercise Using BPMN, CMMN and DMN Part I - led by Denis Gagné, Trisotech
This two-part worksession is intended to provide a primer to those attendees less familiar with the core standards: Business Process Model and Notation, Case Management Model and Notation, and Decision Model and Notation. It will provide an overview of each of the expression language, familiarize attendees with the symbology and their meaning, and contrast the standards to help users make best appropriate use of each. Part 1 will focus on the overview, with Part II extending that understanding to apply this work to interactive examples.
Interactive Workshop - Establishing a Business Case: Launching a Sharable Pathway Effort in your Organization - led by Pawan Goyal, MD, ACEP
Building upon the plenary talk from Dr. Goyal, this workshop will explore how an organization prepares for, justifies, and establishes an effective modeling program. It will discuss market pressures for doing such an effort, assist in establishing and documenting a business case, and launching the activity.

3:00pm - 3:30pm
Refreshment Break
3:30pm - 4:30pm
Breakout Session II (Parallel Tracks)
Interactive Work Session - BPM+ Health Field Guide to Sharable Clinical Pathways – A Tour - led by Robert Lario, VA
Over the course of two years, the concept of creating a style guide to create pathways (clinical workflows, best-practices, etc.) in a format that is standards-based and sharable has been developed as the fruit of collaboration among a group of contributing stakeholder organizations. This "Field Guide to Sharable Clinical Pathways" will form the foundation for our newly-emerging community-of-practice. This session will provide a primer and tour of that artifact, touching on the highlights of the document and assisting attendees in more effectively navigating and utilizing that artifact.
Interactive Work Session - Group Modeling Exercise Using BPMN, CMMN and DMN Part II - led by Denis Gagné, Trisotech
Part II of the modeling language primer. Focus on applied use of the three standards to model a sample use case.
Interactive Workshop - Building Blocks to Successful Pathway Modeling: Understanding Data and Knowledge Interoperability - led by Shane McNamee, MD, hat.solutions
Led by Shane McNamee, a physician informatician with extensive experience working in healthcare business processes and workflows, this session will focus on the needed underpinnings required to have a successful BPM effort. This session will be a nice complement to the "Business Case" session.

4:30pm - 5:00pm

A CALL TO ACTION – Time to make healthcare better, faster, cheaper, (and feel a lot better) via Standards-based Processes and Automation
Shane McNamee, MD, hat.solutions


We built healthcare wrong. It is time to shift our focus from meeting the needs of proprietary EHRs and opaque billing requirements (e.g., supply-side) toward an emphasis on patients and the demands to best address highest priority needs and goals (demand-driven). While great strides have been made around health interoperability (FHIR), this is but one part of the journey. Experiences in automation from other industries have taught us that systems can anticipate needs, decrease our risks, and delivery high-impact value.


The health industry is ripe for this disruption, which is already presenting tremendous opportunity to natively build process automation standards across the traditional boundaries. This closing talk will highlight the timely emergence of the BPM+ in our digital age to create the healthcare digital equivalent of the Trans-Continential Railroad, and in so doing positively disrupt wellness and care delivery. Dr. McNamee will charge the growing community with a Call to Action to demonstrate the promise of process automation standards across both traditional and e-commerce healthcare markets, and in so doing will set the stage for roles for you as a technologist, healthcare provider, patient, designer, entrepreneur, parent, payers, and e-commerce gurus to usher in standards-driven, boundary-less healthcare.

6:00pm - 8:00pm
OMG Networking Cocktail Reception
---