Join us on Thursday, September 26th for the P&C Information Model Seminar. This full day seminar is intended for IT Executives, Chief Data Officers, Data Architects, Enterprise Architects, and other insurance professionals interested in understanding how to leverage the P&C Information Model within their own organizations.

The objectives of the P&C Information Model Seminar are to:

| | |
| --- | --- |
| | Provide participants with an understanding of the P&C Information Model initiative, current status, and how to access the model deliverables. |
| | Provide a detailed review of the Conceptual, Logical, and Physical Models, as well as supporting artifacts developed to support the implementation of the model. |
| | Share experiences and lessons learned based on hands-on usage at organizations that have worked with the standard. |
| | Review future direction of the model and activities underway to extend the model into additional subject areas. |
MEETING SPONSOR: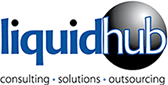 NOTE: If you register for the Technical Meeting Week, you do not have to pay the additional fee(s) to attend any or all of the special events.  If you register only for special events, the special fees apply.