OMG Certified Expert in BPM 2™ (OCEB 2™):
Study Material
How should you study for the OCEB exams? There are two approaches, although a combination would probably work well. We think that most candidates will either study from the dedicated OCEB Certification Guide listed on this page, or take a course from one of the providers listed below it - The authors have collected information, and written exercises, that will prepare you for your examination as they instill the knowledge and skills that will make you stand out as a job candidate, or BPM developer or team leader. The alternative approach is to study from the primary references our authors used when they wrote the OCEB exams. The bulleted list just below will take you to the pages that link to the articles and specification documents (free to download) and books (not free) that our authors used, including pointers to the Chapters and Sections that we found most important. The reference lists are long, and many find it daunting. Even if you take a course, however, you may find one or a few of the referenced articles edifying, or decide to purchase one or two of the books that you determine are essential components of the well-prepared BPM practitioner's library. 
To have your publication or course listed on this page, email your request to certificationinfo@omg.org. Listing is free, but not automatic.
*The special logo futured above identifies training courses and study materials written by the same experts who wrote the OCEB exams.
BookS:
OCEB 2 Certification Guide, 2nd Edition - Business Process Management- Fundamental Level
Tim Weilkiens- Elsevier, 2016  [ISBN- 978-0128053522]

This book, written by the authors of the original OCEB Certification Guide and a contributor to the OCEB 2 examination itself, has been updated for the OCEB 2 Fundamental exam and is available in either print or electronic format. Besides the usual sources, this book can be ordered from the OMG reading room directly from Elsevier. To receive OMG's special discount on the print edition (only!), click through the link on OMG's Reading Room page to Elsevier and use the discount code in the listing when you check out. The original German edition of this book may still be ordered from the amazon.de website. 
---
Holistic Business Process Management - Succeed with BPMN 2.0 and OCEB 2 Fundamental
The author's goal is to provide a holistic approach to business process management. In his perspective, the business processes are the common denominator, in which the various specialist disciplines of management meet and where common interests crystallize with an enormous potential for synergies. Object Management Group (OMG), the association behind BPMN and OCEB, has done a great job in considering business process management in a holistic manner:
The OCEB Certification curriculum, unlike other certifications, places a very significant emphasis on linking business process management to other management issues.
BPMN is the only modeling language for business processes that successfully builds a bridge between business departments and IT.
Even so, the book is not just a tool for preparing for the OCEB2 Fundamental Certification Exam. It should primarily be a practical guide to successful business process management. In many ways, the book goes beyond what you need to know about the OCEB2 Fundamental Certification. If you are interested in certification, the book covers all the necessary aspects.
The book is available in German, French and English.
---
Ganzheitliches Geschäftsprozessmanagement – Erfolgreich mit BPMN 2.0 und OCEB2 Fundamental (German Edition)
Author: Serge Schiltz
Series: processCentric Training Series Volume 1 – Zweite Ausgabe
ISBN: 978-1541088009 (Paperback)
ASIN: B01N4TTNGL (Kindle)
---
Gestion globale des processus de l'entreprise – Succès avec BPMN 2.0 et OCEB2 Fundamental (French Edition)
Author: Serge Schiltz
Series: processCentric Training Series Volume 2 – Deuxième Edition
ISBN: 978-1541169852 (Paperback)
ASIN: B01N16YJVE (Kindle)
---
Holistic Business Process Management – Succeed with BPMN 2.0 and OCEB2 Fundamental (English Edition)
Author: Serge Schiltz
Series: processCentric Training Series Volume 3 - Second Edition
ISBN: 978-1541244092 (Paperback)
ASIN: B01N16YI5N (Kindle)
---
Using BPMN to model Business Processes
This book is on the subject of using the Business Process Modeling and Notation (BPMN) modelling language to model Business Processes. As such it may be useful to architects, analysts and designers who are engaged in modelling enterprise processes for whatever reason.
There are a number of books that treat this subject from different perspectives, some more accurate than others. The purpose of this book is to give an authoritative interpretation of the entire BPMN specification, demonstrating its practical use. Specifications are written to define standards, which means they are not the best source for learning how to use them in practice.
BPMN modelling as a topic forms a fairly large percentage of all OCEB qualifications, hence this book also serves as background study material for those seeking accreditation. The book treats each and every aspect of BPMN, in a progressive manner, and hence will serve all levels of knowledge required.
---
Training:
---

camunda services GmbH
Zossener Str. 55, 10961 Berlin, Germany
Contact: Maria Courmont
Phone: +49-30-6640409-00
email: info@camunda.com 
website: http://www.camunda.com

camunda provides consulting and training around BPM.
Customer Statement: "The OCEB training by camunda has been a very helpful preparation: not only did we pass the exam but we also gained new insights into the fundamentals of process management. The training was rounded off by good materials and a pleasant workshop atmosphere." (Oliver Hackert, IT Managing Director, Eurofins Information Systems GmbH)
We provide OCEB-training for all levels. Check our website for details and training dates: http://www.camunda.com/consulting/ 
---

DUX Diligens
www.duxdiligens.com  
DUX Diligens promotes the adoption of transformation, innovation and IT best practices such as BPM, Enterprise Architecture, GRC, IT Governance, ITSM, SCARM Lateral thinking, HIFFi and TRIZ. We work with the world's most relevant certification organizations to offer relevant training and advisory services (OMG, The Open Group, ISACA, APMG, VMEdu, De Bono and others). 

Training: OCEB 2 Fundamental Level
OnSite courses in all countries in Latin America.
México:
Av. Insurgentes Sur 1377 Piso 7. Insurgentes Mixcoac 03920, D.F. México
Tel: (+52) 55- 5524 3171 
Contact: Gaspar Aguilar gaspar.aguilar@duxdiligens.com 

Bogotá: 
Cr 15 No. 119-43, Of. 304 Bogotá, Colombia
Tel: +571 5237128 +571 7458649  M: +57 317 4296264
Contact: Luis Farley Ortiz farley.ortiz@duxdiligens.com 
Offices in México DF, San José, Bogotá, Santiago, Buenos Aires.
---

Feud
Carrera 20 #32a - 45, Bogota (Colombia) 
Email:cesar.hernandez@egresadosudistrital.edu.co 
Contact: Cesar Augusto Hernandez Fuerte 
Telephone: +(571) 756 1133 Ext. 1110
Name of Course: Curso en Fundamentos BPM
Courses will focus on BPM and are taught in spanish, but student's material and exam will be in english. Students will use OCEB Certification Guide: Business Process Management - Fundamental Level as their guide. 
Course listings: Click here .
---

NobleProg Limited
12 Hallmark Trading Estate
Fourth Way, Wembley
HA9 0LB, London
United Kingdom
Email: training@nobleprog.com 
Telephone: +44207 558 8274

NobleProg provides:
On-site training (Europe, North America, China, Middle East)
Online instructor-led courses (World Wide)
Exam preparation and other BPM courses
BPM Consultancy
Our exam preparation courses explain the theory as well as practical examples of the concepts. We cover all business levels from Fundamentals to Business Advanced.
Europe
https://www.nobleprog.co.uk/oceb-training
https://www.nobleprog.de/oceb-schulungen
https://www.nobleprog.pl/szkolenia-oceb
Middle East
https://www.nobleprog.ae/oceb-training
North America
https://www.nobleprog.ca/oceb-training
https://www.nobleprog.com/oceb-training
China
https://www.nobleprog.cn/en/oceb-training
India
https://www.nobleprog.in/oceb-training
---

oose Innovative Informatik eG  

Kontorhaus Montblanc
Schulterblatt 36
20357 Hamburg
Germany
Contact: Luba Glage
Phone: +49 (40) 414250-0
email: luba.glage@oose.de

All oose training is presented in German. 
Class Listings:
---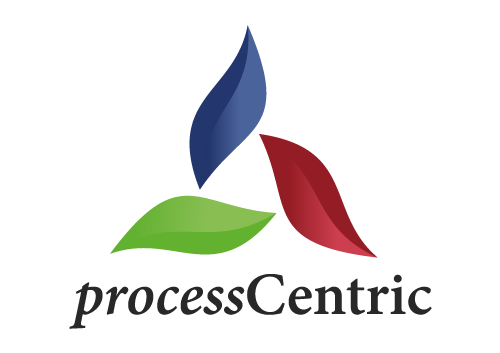 processCentric GmbH
Unterer Burghaldenweg 5
CH-4410 Liestal
Contact: Serge Schiltz
Phone: +41 76 531 71 16
Email: info@processcentric.ch
Website: https://www.processcentric.ch
processCentric offers consulting services and training focused on business process and rules management in German, French and English.
Check our website for details and training dates: https://www.processcentric.ch/en/training/overview/
---

Trisotech BPM Training
Trisotech
3100 Côte Vertu, B380
Montreal (Quebec)
H4R 2J8

For further information and pricing of Trisotech BPM Training offering, please contact Trisotech at (514) 990-6639 #777 or at BPMTraining@trisotech.com 
As a Business Process Center of Excellence, Trisotech offers an exciting and innovative BPM training program. Our training material is clear and concise and our "learn and apply" approach gives you the opportunity to exercise the acquired skills and knowledge through practical exercises at each step of the training.
A full range of OCEB, BPMN, and BMM courses are available. See our BPM Training offering for details.
The Trisotech BPM program is presently offered onsite, bringing the experts and the classroom to you. This convenient and cost-effective format allow you to receive expert training without loosing valuable time away from the office and avoid costly travel expenses.
The courses and material are available either in English or French.
---
BPM Partner:

BPM LATAM is an organization that aims to spread and promote the BPM and Enterprise Architecture disciplines in Latin America and among Spanish speaking people around the world. BPM LATAM is based in Chile and it is actually the main BPM center and community of practitioners, which is working to stimulate the research, collaboration and discussion between leaders, academics, managers, consultants and students. BPM LATAM also aims to be a central point and a link between academy and industry for the effective transference of knowledge and practice. BPM LATAM has also become an OMG sponsor to promote OCEB BPM certification program.