MDMI Labs is the new research and development project lab under OMG's MDMI Consortium. The MDMI is focused on providing proof of MDMI business value in the form of a successful prototype and in use cases in payments. MDMI Labs will continue the work of vetting the MDMI standard, providing further proofs of concept for new use cases beyond the ones already proven in 2009, and expanding to other financial services sectors (like corporate actions) as well as other vertical markets like healthcare. MDMI Labs will be conducting pre-competitive shared research and development projects applicable to a broad range of industries.

OMG is introducing MDMI Labs to further increase the benefit that organizations will receive from the MDMI standard. MDMI Labs will provide participants with research and development for common business problems, at a fraction of the cost they would incur if each participant addressed these problems individually.

How it Works

Each MDMI Labs project will last approximately six months. OMG will provide the necessary project management and technical support resources to insure the success of the project.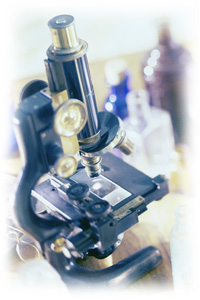 At the end of each MDMI Lab, each Lab participant will:
Have a working knowledge of the MDMI standard (Research).
Have a MDMI sanctioned map to and from their data structure (Development).
Have the ability to demonstrate the solution for their organization (Future Operations)
To participate in a MDMI Labs project, each participant will need to provide:
A person who will participate in a once a week status and planning call.
A person who will work with the OMG experts in developing their own MDMI map
(estimated at 4 days per month)
A nominal fee for the OMG resources necessary.
Projects Now in Development
MDMI Labs will initially focus on the financial services and the healthcare industries, and execute projects for a number of different problems in those industries. Projects provide research and solutions that are applicable to other industries as well. The projects now in development include:
In Financial Services:

International Payments
Corporate Actions
Corporate Payments
Compliance of Mortgage Backed Securities

In Healthcare:

Continuity Case Documents (CCD) Exchange
Healthcare Payment Cycle
Get Involved
Now is the time to take advantage of these highly leveraged, practical research and development Labs for the MDMI Standard, backed by OMG, a standards organization with more than 20 years of experience in developing the standards organizations rely on for interoperability.

For more information, please contact OMG BD team +1-781-444 0404.