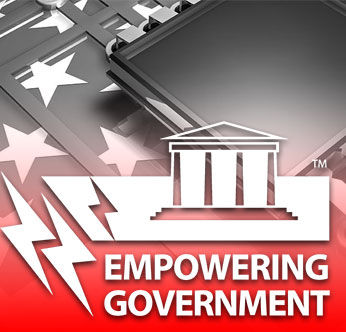 DATE: Thursday, March 22, 2018
TIME: 8:45 am – 5:00 pm
PLACE: Hyatt Regency, Reston, VA, USA
COST: Complimentary (Registration Required, Lunch not included)
CONTACT: info@omg.org
EMPOWERING GOVERNMENT FORUM
Organized by the OMG Government Domain Task Force, this informal "Meetup"-style event is a peer-driven Tech/Leadership forum for Federal, State, and Academia subject matter experts to discuss and share best practices on the most difficult issues in Cloud, DevOps, Agile, Data Residency (Privacy), Cybersecurity, Information Sharing, Threat and Risk Analytics and more! 
The purpose of the Empowering Government Forum is to build a network of leaders, technologists, architects, engineers, business analyst and researchers to connect with peers and solve problems. We'll discuss Technology Patterns and Standards with peer and industry experts. 
We're delighted to announce opening talks from CAPT Craig Hodge, Jim Penn and Dr. William Butler. 
 
---
Speakers:
Deputy CTO
DHS/ICE/OCIO


Captain Craig Hodge

Senior Manager, Cloud Platform Specialists,
Analytics, Public Sector Oracle


Jim Penn

Professor
Capitol Technology
University


Dr. William Butler
Come and join the team, and grow your knowledge-base through this new professional open peer forum. Your input, questions and comments will help us to shape topics and interest for future discussions. 
The event is complimentary and we'll break for lunch in Reston Town Center. Please note that lunch is not included with registration. 
Feel free to pass along to other colleagues. We welcome other groups and communities of interest. 
More information on Empowering Government web site.