OMG Certified Systems Modeling Professional™
Due to the Coronavirus COVID-19 pandemic, our certification testing partner, PearsonVue, has suspended testing in a number of locations worldwide. Please check their
Coronavirus Update Page for more their statement on health and safety measures as well as which locations have suspended testing.
Overview
The OMG-Certified Systems Modeling Professional™ (OCSMP™) Certification program awards four levels of certification, arranged in a single hierarchy, based on four multiple-choice examinations. Program details including the exact array of exams, their levels, names, and topical coverage have been determined by our committee of SysML domain experts, and  the examinations are available from our test delivery company, Pearson VUE, in their worldwide network of testing centers.
The Exams
The program awards the OMG Certified Systems Modeling Professional certification at four levels. The first level, OCSMP Model User, covers a wide range of essential MBSE and SysML knowledge and skills and so enhances the résumé of those who contribute to a model-based systems engineering project. Building on this foundation, since all lower levels will be prerequisites for the levels above, are three levels targeted at model builders and advanced model users.
These levels, termed OCSMP Model Builder - Fundamental, Intermediate, and Advanced, cover advanced topics with an emphasis on the interconnectedness among the different model viewpoints that gives MBSE its advantage over conventional engineering methods .

OCSMP Program
If you're a Systems Engineer, an OCSMP Certification at a suitable level represents a significant credential that differentiates you from your peers. Your superiors will think of you when they assign responsibility for projects based on MBSE, and when they make decisions on promotion or compensation. If you're making a hiring decision, or awarding a promotion or a raise, you know that the OCSMP Certified candidate stands out - he or she has studied the material and practiced the skills required for his level, and will bring the benefits of MBSE to the projects that they work on. And, if your company sells engineering services to clients on contract, your certified staff sets you apart.
OMG certification examinations - for OCSMP for System Modelers, and our programs OCEB 2™ for BPM, OCUP 2™ for UML, and OCRES™ for Real-time and Embedded - are administered by Pearson VUE at their world-wide network of secure testing centers.
The Companies Behind the OCSMP Program 
OMG and the International Council on Systems Engineering (INCOSE) worked closely together on the original development of SysML, and we are very pleased that this cooperation extends to our certification programs. OCSMP covers SysML and its application to Model-Based Systems Engineering (MBSE), making it complementary to INCOSE's comprehensive SE certification program CSEP. INCOSE helped recruit OCSMP question-writers and beta-test takers from their membership during program preparation. Our two organizations also plan to mutually recognize candidates who acquire both CSEP and OCSMP certification, although no certification from one organization will be a prerequisite for any from the other. 
For information about the mutual recognition program agreement between OMG and INCOSE, please click here. For information about SysML, see the OMG SysML website at www.omgsysml.org/.
---
About OMG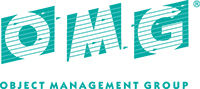 OMG® is an international, open membership, not-for-profit computer industry standards consortium. OMG Task Forces develop modeling and integration standards for a wide range of technologies and an even wider range of industries. OMG's Model Driven Architecture® (MDA®) supports the complete application lifecycle from design, through development and deployment, to maintenance and evolution. Modeling standards including the Unified Modeling Language™ (UML®),  Business Process Modeling and Notation™ (BPMN™), and the Systems Modeling Language (OMG SysML™), enable powerful visual design for software structure and behavior, processes in software and business, and virtually every type of system. OMG's middleware standards and profiles are based on the Common Object Request Broker Architecture (CORBA®) and support a wide variety of industries.
---
About the UML Technology Institute
The UML Technology Institute Co., Ltd.(UTI) was founded to promote the use of open, standards-based modeling technologies through the development of international certification programs that provide formal recognition of modeling expertise. With headquarters in Tokyo, UML Technology Institute was established in November 2002.
---
For more information or questions about the OMG Certification Program, contact  certificationinfo@omg.org.
OCUP, OCRES, OCEB and OCSMP are joint programs of the OMG and the UML Technology Institute (UTI).