Welcome to OCUP 2™ - OMG's UML 2.5 Certification!
Due to the Coronavirus COVID-19 pandemic, our certification testing partner, PearsonVue, has suspended testing in a number of locations worldwide. Please check their
Coronavirus Update Page for more their statement on health and safety measures as well as which locations have suspended testing.
Now you can become OMG-Certified in UML 2.5!
The OCUP 2 program tests a person's knowledge and skill in the construction and interpretation of model diagrams using OMG's Unified Modeling Language. Used in many different ways and in many different problem domains, UML modeling lets practitioners diagram a system's structure and behavior in ways that bring out its salient features, enabling a final design that is optimized for its desired characteristics as well as being complete and correct. While constructing their model, architects and designers can analyze and adjust the emerging system as the diagrams they construct help them visualize high-level structure, relationships among components, and lower-level details. When complete, the model can be presented to stakeholders for approval, and implemented and executed in any one of a number of ways: Some modeling tools will execute the model directly, or generate code and the auxiliary files needed to deploy and run; projects that don't use these methods can electronically transmit or print out model diagrams to give to programmers/coders for implementation.
With the publiction of the OCUP 2 Advanced examination in December 2017, the OCUP 2 program is now complete. If you took the original OCUP Advanced exam after 1 March 2014, OMG will give you a voucher to take the updated exam for freeduring its first year of availability - That is, by 31 January 2019.. Candidates who took their original Advanced exams before 1 March 2014 will receive smaller discounts. See the OCUP 2 Program FAQ page for details. The update discount program for Foundation and Intermediate levels has expired. 
---
How do You use UML? 
Everyone who uses UML will benefit from OCUP 2 certification. As the paragraph above makes clear, not all UML users are model builders - some (and a very important group they are!) will be model users. All of these professionals - model builders and model users alike - will benefit from OCUP 2 Certification. In the table (below right), we've listed some of the job roles on both sides of this aisle that employ OMG's industry-standard graphical modeling language: 
The OCUP 2 program tests a modeler's or user's knowledge  and skill in the way that the Unified Modeling Language is used. You should come to the test knowing the names, shapes, and definitions of the elements listed in our Coverage Maps, and how they appear and are used in models. In the exam, you may be asked to identify the significance of an element in a small diagram, or to choose which description matches a diagram. 
The first level – termed Foundation – starts with a small section (about 20% of the exam) on the broad scope of modeling and the benefits it confers on different domains. The remainder of the exam covers the subset of UML diagram types and elements that model builders and model users find most useful. If you're prepared for the Foundation level OCUP 2 certification, you'll be able to read or construct UML models of systems worked by teams in many companies today. The diagram types covered at this level – Class, Object, and Package on the structural side; Sequence, Activity, State Machine, and Use Case on the behavioral – depict the features that architects and developers need to visualize as they design and implement real, practical, everyday systems. (For complete details about what's covered at each OCUP 2 level, look here.) 
The second level – termed Intermediate, but you can think of it as the Architects', Analysts', and Developers' level – adds both breadth and depth to the Foundation level we've just described - Breadth because we add diagram types and model elements that system architects and developers need for enterprise distributed systems; depth because we fill in coverage of many of the elements we couldn't fit into the Foundation level which serves, by the way, as prerequisite for Intermediate level certification. If you're the technical group leader of a team of coders, you should complete this level; but if you're leading a UML-based analysis and design project it should be just a stepping-stone to Advanced (described next). If you do software testing or maintenance, data modeling, or write documentation, this is an appropriate step beyond Foundation for you. 
In the third level – Advanced – we complete our coverage of the UML and branch out into a bit of metamodeling based on other specifications in OMG's UML family - the MOF, fUML, and Alf. (The non-UML portion takes up about 20% of the exam.) If you're the UML guru at your company, this is the level for you; it's also for you if you sit at the highest level of technical management – making decisions on analysis, design, and development proposals and evaluating the results. Advanced level certification requires Intermediate level certification as prerequisite.  
---
Your Next Steps to OCUP 2 Certification: 
Regardless of how far you decide to proceed up the OCUP 2 certification path, you'll need Foundation level certification to qualify for every level so it's a good place to start. We've put coverage details and references on the web, all linked to this exam information page. You'll want to examine the coverage map for Foundation level, decide how long you'll need to study, and register online with OMG's exam delivery partner Pearson VUE to take your exam at a nearby testing site. To help your studies, check out our Study Materials page for the Foundation level where you can arrange to take a course from one of the trainers listed, or purchase the recently-published OCUP 2 Certification Guide written specifically for the OCUP 2 Foundation exam.     
For more detailed information on the Exams, click here.
The Companies Behind the OCUP 2 Program 
The OCUP 2 Program was developed and is run as a joint program of OMG and the UML Technology Institute Co., Ltd.(UTI). The OCUP 2 examinations are offered worldwide in English at Pearson VUE testing centers in a program administered by OMG; the examinations will soon be available also in the Japanese language in Asia in a program administered by UTI. OCUP is one of four Certification Program jointly produced by OMG and UTI; the others are OCEB 2™ for BPM, OCSMP™ for Systems Modeling, and OCRES™ for Real-time and Embedded. All English-language examinations are delivered by Pearson VUE at their world-wide network of secure testing centers.
---
About OMG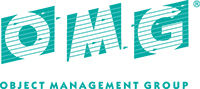 OMG® is an international, open membership, not-for-profit computer industry standards consortium. OMG Task Forces develop modeling and integration standards for a wide range of technologies and an even wider range of industries. OMG's Model Driven Architecture® (MDA®) supports the complete application lifecycle from design, through development and deployment, to maintenance and evolution. Modeling standards including the Unified Modeling Language™ (UML®),  Business Process Modeling and Notation™ (BPMN™), and the Systems Modeling Language (OMG SysML™), enable powerful visual design for software structure and behavior, processes in software and business, and virtually every type of system. OMG's middleware standards and profiles are based on the Common Object Request Broker Architecture (CORBA®) and support a wide variety of industries.
---
About the UML Technology Institute
The UML Technology Institute Co., Ltd.(UTI) was founded to promote the use of open, standards-based modeling technologies through the development of international certification programs that provide formal recognition of modeling expertise. With headquarters in Tokyo, UML Technology Institute was established in November 2002.
For more information or questions about the OMG Certification Program, contact  certificationinfo@omg.org.
OCUP, OCRES, OCEB and OCSMP are joint programs of the OMG and the UML Technology Institute (UTI).