MBSE-INSPIRED ACTIONABLE ENTERPRISE ARCHITECTURES SUMMIT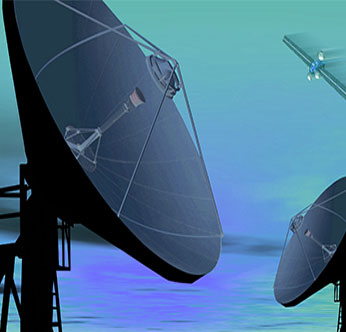 DATE: Wednesday, March 20, 2019
TIME: 8:00 am - 12:30 pm
PLACE: Hyatt Regency Reston Town Center Hotel (hotel info)
COST: Complimentary Morning Session (registration required)
CONTACT: info@omg.org

Join Us!
Join Object Management Group® (OMG®) on Wednesday Morning, March 20th at the Hyatt Regency Reston Town Center Hotel for the 6th MBSE-inspired EA Summit. This complimentary Summit explores how to leverage MBSE with Architecture modeling in an integrated and disciplined approach, enabling the modernization of complex systems (Systems of Systems, C4I systems and heavy industry systems), bringing together thought leaders from government, system integrators, the UAF® development team, and practitioners to discuss the challenges, strategies, and current and emerging practices, and to inform the user community on the path forward. Attendees will have the opportunity to exchange experiences and ideas.
The Unified Architecture Framework® (UAF) And Profile (UAFP)
The UAFP is a response to the "UML® Profile for DoDAF/MODAF" Request for Proposal c4i/13-09-11 (UPDM 3.0 RFP.)1 UAFP enables the extraction of specified and custom views from an integrated architecture description (AD) in support of a model-based systems engineering (MBSE) approach. The views describe a system from a set of stakeholders' concerns such as security or information. The UAFP specification supports the Department of Defense Architecture Framework (DoDAF) 2.02, the Ministry of Defence Architecture Framework (MODAF), Security Views from Canada's Department of National Defense Architecture Framework (DNDAF) and the North Atlantic Treaty Organization (NATO) Architecture Framework (NAF) v 3.1. The core concepts in the UAF domain metamodel used to specify the UAFP are based upon the DoDAF 2.0.2 Domain Metamodel (DM2) and the MODAF ontological data exchange mechanism (MODEM, which is intended to provide the basis for the next version of NAF). The intent is to provide a standard representation for AD support for Defense Organizations. UAFP is also intended to support a standard representation for non-defense organizations' ADs as part of their Systems Engineering (SE) technical processes. The associated UAF metamodel (see c4i/2015-10-2) intent is to improve the ability to exchange architecture data between related tools that are UML/SysML® based and tools that are based on other standards. UAFP v 1.0 supports the capability to:
Model architectures for a broad range of complex systems, which may include hardware, software, data, personnel, and facility elements;
Model consistent architectures for system-of-systems (SoS) down to lower levels of design and implementation;
Support the analysis, specification, design, and verification of complex systems;
Support cybersecurity analysis, specification, and mitigation of security risks from a system/infrastructure perspective and to aggregate the impact analysis to the operational perspective and cybersecurity risks' impact on the mission;
Improve the ability to exchange architecture information among related tools that are SysML based and tools that are based on other standards
AGENDA
time
presentation
08:00-08:30
Introduction and Welcome
Graham Bleakley, Ph.D. - Principal Consultant, Systems Engineering & Architecture Frameworks, IBM and OMG UAF Co-Chair
Aurelijus Morkevicius, Ph.D. - Head of Solutions, No Magic, Inc., and OMG UAF Co-Chair
Matthew Hause - GTM Solutions Specialist, Fellow, PTC, and OMG UAF Co-Chair


Laura Hart- MITRE Systems Engineer, and OMG UAF Co-Chair


08:30-09:10

KEYNOTE PRESENTATION: Building an Addition to the Tower of Babel
Sean McGervey - Systems Engineer, Applied Physics Laboratory, Johns Hopkins University

In a 2015 address to this OMG event, the development of common EA frameworks was compared to the Tower of Babel - the Biblical tower that humankind unified to create before they were torn asunder by different languages.  But if UAF is like the magnificent Tower of Babel, MBSE practitioners are like new homeowners who want to add a new room onto it to make it more suited to their needs.  We'll look at the promise and peril of extending standard languages like SysML and frameworks like UAF to address those practitioners' needs.  With the recent proliferation of new ontologies and language extensions, how will practitioners maintain interoperability?  Will the various ontologies be compatible with one another by design, or will they be compatible with one another by a transitive compatibility with standardized framework ontologies like UAF?

09:10-09:40
MBSE Acquisition Reference Model (ARM) - Lowering the Barrier to MBSE Using UPDM/UAF – UAF WG Update
Laura Hart - The MITRE Corporation, Federally Funded Research and Development Center (FFRDC)
Yvonne Bijan - Systems Engineer Senior Staff, Lockheed Martin
09:40-10:10

More Than One Way to Skin a Framework
Graham Bleakley, Ph.D. - Principal Consultant, Systems Engineering & Architecture Frameworks, IBM and OMG UAF Co-Chair

This presentation will provide an introduction to the underlying information model and patterns that exist in the Unified Architecture Framework (UAF) and how the various UAF domains are related. The talk will be extended with an example of the felxibility of the framework describing how it can be "skinned" to represent other frameworks to architect commercial systems of systems applications involving the IOT/IIOT such as a Smart City or Autonomous driving.

10:10-10:30
Morning Refreshment Break
10:30-11:00

Defense Framework at NATO: Current Status and Future Steps
Antoine Lonjon - Chief Innovation Officer, MEGA International

NATO has recently adopted the version 4 of its Enterprise Architecture Framework - NAFv4 – which encompasses both UAF and ArchiMate.
The talk will provide insights on the endeavors at NATO to bridge the perspectives of ArchiMAte light EA framework and UAF system engineering based framework.

11:00-11:30

Electric Roads
Lars-Olof Kihlström - Principal Consultant, Syntell AB
Co-authors: Bilin Chen Syntell AB, Håkan Sundelin RISE

The presentation describes the use of UAF as a means of modelling electric roads systems where the roads provide direct electricity to heavy trucks used to transport goods. The complete system of systems require consideration of a variety of aspects dealing with actual technology as well as different business models that the use of electric roads requires. The basis for the work is that heavy-duty transports in Sweden account for roughly 25 % of the countries CO2 emission. In order to meet the emission goals set by the Swedish government, that is to reduce the emissions from domestic transports by 70 % by 2030 and to reach zero emissions by 2045, the Electric Road project was created. It is a massive project with stakeholders like the Swedish Energy Agency, Swedish Transport Agency, Swedish Transport Administration, Vinnova, RISE Viktoria, universities, energy companies, research institutes, vehicle manufacturers and many more. The modelling presented here deals what the system of systems would like once it has been fully implemented. Other countries in Europe, notably Germany are also performing test of the electric roads concept.

11:30-12:00

Standards-based Execution of System of Systems Models
Aurelijus Morkevicius, Ph.D. - Head of Solutions, No Magic, Inc., and OMG UAF Co-Chair

This talk introduces how to leverage MBSE with architecture modeling and simulation in an integrated and disciplined approach, enabling the modernization of systems of systems. It also covers traceability all the way through to produce an integrated model, which can later be used for various engineering analysis, like trade-offs, what-if analysis, behavioral simulation, etc. Specificaly behavioral simulation of SAR model will be demonstrated.

12:00-12:30

Enterprise Architecture Throughout the System of Systems Lifecycle
Matthew Hause - GTM Solutions Specialist, Fellow, PTC, and OMG UAF Co-Chair

Enterprise Architecture for Systems of Systems as implemented in the Unified Architecture Framework (UAF) should be used throughout the entire system lifecycle. This starts at the initial concept, requirements and specification phases, proceeds through the implementation, deployment, transition and operations phase, as well as through maintenance, upgrade and disposal phases. This presentation will look at how the UAF can be used throughout the system lifecycle and how a standards-based integrated toolchain helps in this process.
---