Realizing Effective End-to-End Quality Management Within the Health Domain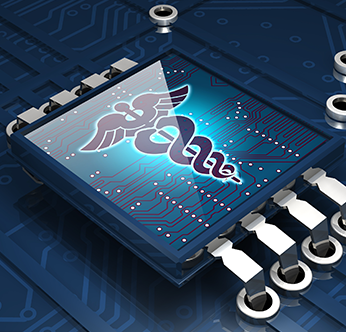 DATE: Monday, June 18, 2018
TIME: 1:00 pm - 5:30 pm. Optional Meet & Greet reception with demo from 5:30 pm to 7:30 pm
PLACE: Hyatt Regency Boston Harbor Hotel, Boston, MA, USA (Hotel Information)
COST: Complimentary (Registration required)
CONTACT: info@omg.org
This event is co-produced by the Industrial Internet Consortium.
Case studies using OMG standards
Boston is the "Hub of Healthcare," a thriving ecosystem of thought leaders in technology, medicine and research and the epicenter of 300 digital healthcare companies pioneering the latest advances in big data analytics, patient personalization, smart technologies, and connected care. On June 18th join your peers from the Healthcare IT community for an introduction to standards and testbeds that are improving the quality and security of healthcare. This event is hosted by the OMG®, an IT standards development organization headquartered in Boston and led Dr. Richard Soley, an MIT alumnus.
The featured case study is the Connected Care Testbed showcasing the work from the Industrial Internet Consortium® in developing an open IoT ecosystem for clinical and remote medical devices that can bring together patient monitoring data into a single data management and analytics platform.
The OMG is organizing this meeting to demonstrate what's possible and to discuss the application of cross-industry technologies, such as IoT, Blockchain, and AI, to improve patient outcomes and advance the practice of medicine. Attendance is beneficial to companies in healthcare, pharmaceuticals, life sciences and related sectors.
The half-day program will highlight:
Systems engineering for healthcare solutions
Modeling, modernizing and integrating healthcare IT systems
Medical device interoperability and the technology platform stack
Software assurance, security and safety of connected devices
Organizations delivering presentations:
In addition to this event, you are cordially invited to attend the complimentary evening reception & demonstration from 5:30 - 7:30pm: Addressing Privacy and Security Issues in Healthcare IT. Demonstration of Computer-Aided Cyber Security Using Code Analysis Web Portal (CAWP). Pre-registration is required here.
---