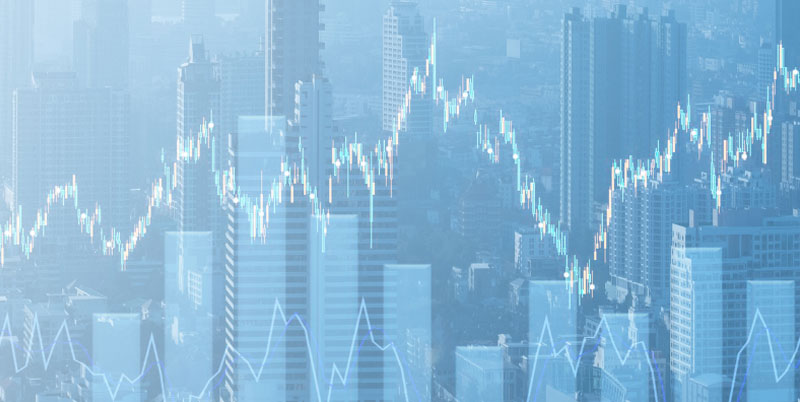 Financial Sector Domain Task Force FACILITATES STANDARDS FOR FINANCIAL SECTOR Reporting
The OMG's Financial Sector Domain Task Force (FS DTF) cultivates the development of standards and specifications for the finance industry.  
Today's world economy is a complex entanglement of financial instruments, entities, relationships, and transactions. This necessitates precise and common "languages" that can capture and communicate the nuances.
The global financial crisis of 2008 shows how data quality and consistency are critical to maintaining financial stability. Our ability to respond to the crisis underscored the need for the development of standards for data and other important technical components of the financial system. In the United States, this was realized by data-oriented provisions of the 2010 Dodd-Frank Act, and in a number of national, regional (e.g., the European Union), and multi-lateral (e.g., Financial Stability Board and Basel III) policies.
More recently, in the U.S., the Financial Data Transparency Act (FDTA) in 2022 mandated data standards for the data and reports collected by nearly all U.S. financial supervisory and regulatory agencies. Additionally, ESG and Sustainability reporting mandates in Europe and globally have driven a proliferation of ontologies and taxonomies that is still ongoing. 
Of course, regulation is only one challenge. Another is operational efficiency. According to a report by McKinsey & Company, financial institutions that effectively leverage data analytics can reduce operational costs by up to 20% and improve revenue by approximately 15%. The ability to analyze data effectively is contingent on standardized data formats and structures.
FS DTF global approach to financial standards 
The OMG's Financial Sector Domain Task Force (FS DTF) cultivates the development of standards and specifications for the finance industry. Our goal is to make the management of financial data more intuitive, accurate, and meaningful. Our work comprises reporting, collection, analysis, and monitoring of data and processes.
FS DTF is committed to work with all actors in the financial ecosystem to provide a robust framework of data standards, which is required at every level of the financial system. These actors include governments, financial institutions, corporates, industry groups, advocacy organizations, technology companies, academics, and so on.
The FS DTF's scope is global, and includes all sectors of finance, including insurance. As a recognized standards development organization, the OMG is uniquely positioned to work with any organization to develop and promulgate rigorous, reliable standards and specifications. (OMG is recognized as a Voluntary Consensus Standards Body (VCSB) for the financial sector).
The FS DTF initiates, maintains, and revises current and prospective standards. Additionally, we provide our members with a forum for briefings on current and emerging issues in financial sector data technology. We discuss emerging technologies and frameworks for fostering standards that are "fit for purpose" to ensure a modern and safe financial sector.
FS DTF Mission
There are four elements to the FS DTF's mission:
Help members understand financial data is a business asset whose value is maximized when it is standardized.
Evangelize that data and data semantics are the DNA of financial services.
Develop best practices, innovative strategies and standards that convert financial data to smart data.
Partner with other OMG groups and SDOs to accomplish the above
NOTABLE FS DTF DELIVERABLES and ON-GOING INITIATIVES
The FS DTF's primary on-going standards responsibility is the Financial Instrument Global Identifier (FIGI). FIGI is a framework that standardizes the way financial securities are globally identified. It closes the gap in existing symbology systems. It offers coverage across all global asset classes, real-time availability, and flexibility for use in multiple functions. With FIGI, firms are able to tie together disparate and fragmented symbologies, eliminate redundant mapping processes, streamline the trade workflow, and reduce operational risk.  The original specification was published in 2015, and the FS DTF is currently working on a revision.
The proposed Standard Business Reporting Model (SBRM) specification responds to the reality that agencies increasingly demand companies to produce standardized reports on financial institutions and markets, ESG goals, security, and other domains. While standard languages and formats, (e.g., eXtensible Business Reporting Language, XBRL) already facilitate the collection, interchange, and usage of reports, there is a distinct need for greater rigor in modeling and specifying semantics in those reports. Toward that goal, the FS DTF partners with OMG's Business Models and Integration DTF and Government DTF to promote an SBRM specification. Proposed specifications are due by November 6, 2023. To contribute, please contact us at 

[email protected]

The Financial Industry Business Ontology (FIBO) is a formal ontology that provides a common vocabulary for financial contracts and related concepts. It was developed as a joint effort between OMG's FS DTF and the Enterprise Data Management Council (EDM Council) to develop an OMG standards-compliant business natural language and ontology for financial services. Joint releases were published in 2017.  The EDM Council has taken on full responsibility for FIBO's ongoing development. OMG is proud to have been instrumental in the development of FIBO, and will continue to advocate for its adoption by the financial sector. For further details, please visit https://spec.edmcouncil.org/fibo/.
The FS DTF regularly engages with a wide range of parties to identify opportunities to use standards development to improve the safety and resilience of the financial system and its participants. We also collaborate with other OMG organizations, such as the Digital Twin Consortium and Responsible Computing, as well as with other financial standards organizations such as the Electronic Data Management Council, ISO, ANSI, and FIX.
FS DTF Resources
How To Get Involved IN FS DTF: