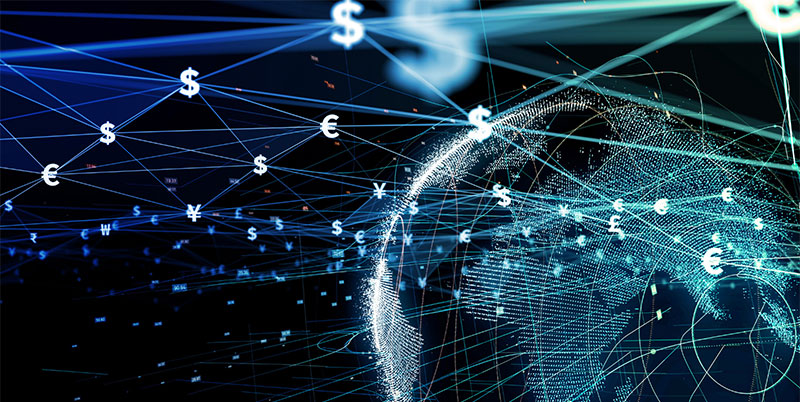 The many financial instruments, relationships and transactions which constitute our world economy today necessitate a common language which captures its critical nuances
According to a recent IBM estimate, $3.1 Trillion of America's GDP is lost due to bad data and 1 in 3 business leaders don't trust their own data.  An Experian survey found that no fewer than 95% have seen poor quality data undermine their business performance. This is an acute problem across all sectors of the financial industry as regulators increasingly request near-real time trade transaction data to conduct systemic risk analysis.
The OMG congratulates the US Congress and President for enacting the Financial Data Transparency Act (FDTA) in December 2022, which mandates data standards for the data and reports collected by nearly all US financial supervisory and regulatory agencies! The FDTA requires that their data be machine-readable, semantically modeled, non-proprietary, and interoperable; all of which are critical for a safe, secure, and productive financial system. As OMG is a recognized standards development organization (Voluntary Consensus Standards Body (VCSB)) for the financial sector, it stands ready to work with agencies, associations, the financial community, and regulatory bodies to develop and promulgate rigorous and reliable specification standards. Stay tuned to OMG for a series of briefs and events on what the FDTA will mean to you and your business!
Mission:
Help members understand data is a business asset
Promote data + data semantics = financial services DNA
Develop best practices, innovative strategies and standards which convert financial data to smart data
Partner with other OMG groups and SDOs to accomplish the above
Notable Deliverables:
Financial Industry Business Ontology: Foundations (FIBO/FND): Defines the FIBO foundation module represented by a set of business concepts (contractual, legal and organizational), which are intended to support financial industry term semantics presented in other FIBO specifications.
Financial Instrument Global Identifier (FIGI): Created out of the recognition that chaos theory has nothing on the complexity generated everyday by millions of security transactions and with the clear understanding that a published interface for creating identifiers and linking together relevant parties, through the use of technology is a critical part of the operationalization of this standard.
Resources:
Get Involved:
If interested in getting involved with the Finance DTF please contact [email protected].