finance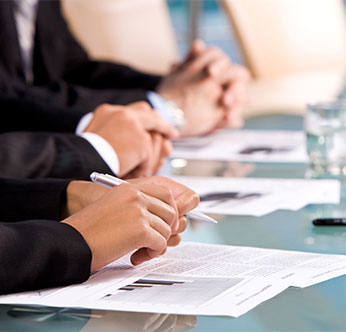 Mission:
Help members understand that data is a business asset
Promote the notion that Data and its Semantics (business meaning, context and rules) is the DNA of financial services. It is not just the money but the 'Information about Money' that is equally critical to manage
Develop innovative strategies, best practices and standards that will help transform financial data into 'Smart Data' of higher business value
Partner with OMG task forces and other standards organizations to develop sustainable business and technology standards that will help accomplish the above stated goals. Please refer to the FDTF Project summary section for list of projects (current and planned)
Charter:
92% of Financial Business Cost is data
US Daily cost of Trade Settlement Fails is $200 Billion
Financial Instruments and their transactions processing is highly complex and nuanced process
Lack of 'Accurate Traceability' of Trade Information as it moves from Front, Middle and Back Office and analyzed for reporting
Regulators are increasingly asking for near-real time Trade Transaction data to conduct systemic risk analysis
Financial services organizations have a language problem
Our world is driven by legal contracts about complex financial instruments and multi-faceted entity relationships - yet we have common business terms that have different meanings, common meanings that use different terms and vague definitions that don't capture critical nuances. This is out of place for an industry that operates in real time, on a global basis, performs intricate analysis across many functions, is required to report to regulators with precision and needs improved efficiency by automating business processes.
Concept of Operation: 
Summary of Projects
For full summary of projects click here.
Standards, Applications and Consumers: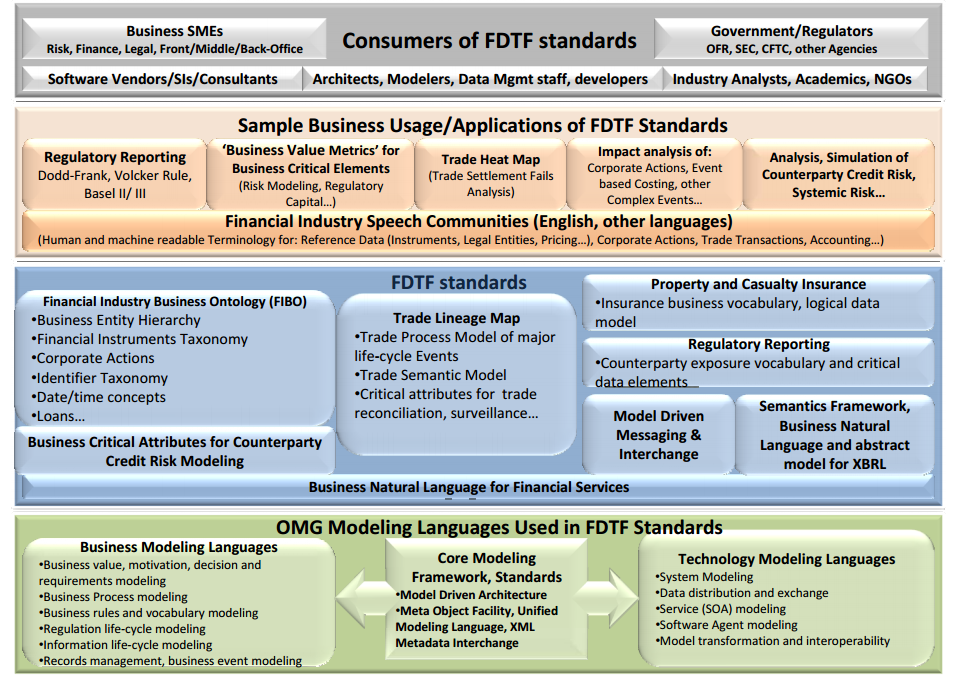 For summary of FDTF Standards, Applications & Consumers click
here
.
Get Involved:
If you are interested in getting involved with this group, want more information or would like to come as a guest to an upcoming meeting and obtain temporary access to the mailing list, please contact one of our Account Representative or contact one of the Chairs.