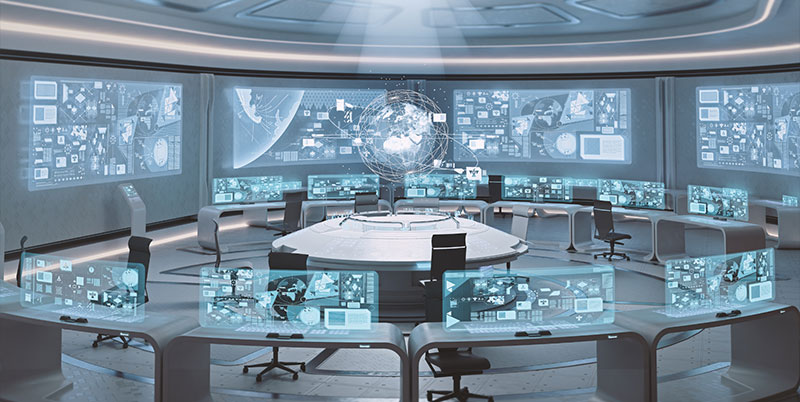 Enabling a More Efficient Defense & Military
The OMG's Defense & Military Domain Task Force (DM DTF) focuses on systems that support crisis response, search and rescue, and military operations. Such systems are commonly known as C4I systems which include weapons, combat management, command and control, as well as national defense systems and the necessary capabilities and technologies to deliver them. A recent forecast anticipates the defense and military communication market size to increase by USD 9 billion at a CAGR of 4.93% between 2022 to 2027.
Together with sustainment disciplines (e.g., logistics, traffic control [air, ground, subsurface], and weather) the DM DTF looks at the architecture of sensors through systems and systems-of-systems Integration with a view of both reducing costs and time while increasing quality and providing the information necessary to manage the total process. The DTF analyzes open architecture-based modeling and the design of processes as well as tool requirements that enable the military and defense to succeed on schedule and with high quality, safety, and security.
Mission:
Notable Deliverables:
Work In Progress:
The 'X' is a catchall which represents everything associated with DevOps.
Active C4I Working Groups:
Get Involved:
If you're an OMG member, have a member account, and want to get involved, you can Subscribe to The C4I DTF Mailing List to receive frequent group email updates and/or contact [email protected]. If you don't know if your organization is already a member, check the OMG Member List, Request An Account, and follow the prior steps, if your organization is a member, to get engaged. If not a member and interested in getting involved please visit our Membership Overview Webpage and/or contact [email protected].