Retail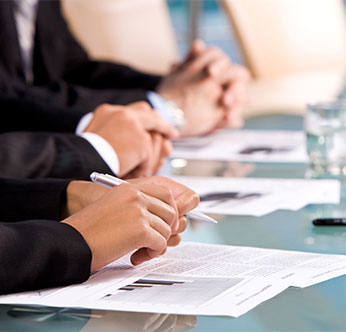 Mission:
To increase the benefits and reduce the costs, risks and timescales of using Information Technology within the retail sector by:
Developing and promoting standardized retail business models and practices that foster a shared understanding of retail business principles, terminology and data between retailers and their suppliers.
Establishing technical standards, specifications and best practices that enable communication of business data within retail enterprises, and between retail enterprises and their suppliers.
Creating standards for the integration of IT applications and devices into retail business systems.
Communicating the requirements of the retail industry to IT suppliers & users, both inside and outside OMG.
Technical Resource Library:
UnifiedPOS is an architectural specification for application interfaces to point-of-service devices that are used in a retail environment. It defines the structure of application interfaces to retail devices such as scanners, printers and scales, and describes the range of functionality in these devices that would typically be needed in a range of POS software solutions, whether physically attached or accessed over networks using web services.
Data Models: The Operational Data Model (ODM) incorporates transactional information used daily in retail stores - everything from innventory management and price management to sales reporting and workforce management. The Data Warehouse Model (DWM) complements ODM and helps retailers identify and track the key performance indicators that inform better decision making and analysis.
XML Schemas build on the operational data model and provide defined structure that helps different applications speak the same language. When software conforms to the schema, retailers can add new applications to existing infrastructure. That makes it easier to implement new services for customers - liike loyalty programs, inventory searching, price checking - just to name a few.
Retail Business Process Models help a retailer make decisions about how to do business, and the models are a tool that can help them identify strengths and weaknesses in how to manage business and strategy. The Business Process Models subcommittee developed business process maps to describe the business processes commonly used to operate in retail.
Get Involved:
If you are interested in getting involved with this group, want more information or would like to come as a guest to an upcoming meeting and obtain temporary access to the mailing list, please contact one of our Account Representative or contact one of the Chairs.