Government Information Sharing and Services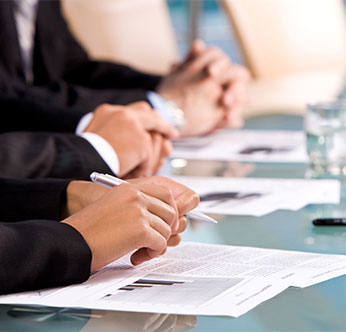 Mission:
To serve as a Community of Interest in the application of Model Driven Architecture and other OMG specifications to governmental organizations in civilian, defense, and intelligence sectors.
Recommend technology specifications based on OMG's Model Driven Architecture (MDA) that enable interoperability, reusability and modularity in government systems.
To provide advice, consultation, and support to the OMG in the development of specifications applicable to government systems in particular.
To form and coordinate government specific working groups within the Task Force tailored to address the particular needs of specific governmental sectors at the international, national, regional, or local levels.
Liaise with external Standards and Governmental Organizations
The OMG congratulates the US Congress and President for enacting the Financial Data Transparency Act (FDTA) in December 2022, which mandates data standards for the data and reports collected by nearly all US financial supervisory and regulatory agencies! The FDTA requires that their data be machine-readable, semantically modeled, non-proprietary, and interoperable; all of which are critical for a safe, secure, and productive financial system. As OMG is a recognized standards development organization (Voluntary Consensus Standards Body (VCSB)) for the financial sector, it stands ready to work with agencies, associations, the financial community, and regulatory bodies to develop and promulgate rigorous and reliable specification standards. Stay tuned to OMG for a series of briefs and events on what the FDTA will mean to you and your business!
Charter:
The Government Domain Task Force was chartered in the OMG's Domain Technology Committee Plenary, 17 February 2006 during the Technical Committee meetings in Tampa FL.
Concept of Operation: 
Empower and provide a forum for the government user community to specify requirements, guide acquisition, and ensure fulfillment of those requirements in the OMG
Apply MDA and other OMG Specifications to Support:

Interoperability, affordability, reusability, agility, and security
SOA and net-centric computing
Enterprise Architecture and Solution Development Lifecycle processes
Legacy Modernization

See the GovDTF's whitepaper: "OMG Value Proposition for Government Organizations"
Get Involved:
If you are interested in getting involved with this group, want more information or would like to come as a guest to an upcoming meeting and obtain temporary access to the mailing list, please contact one of our Account Representative or contact one of the Chairs.