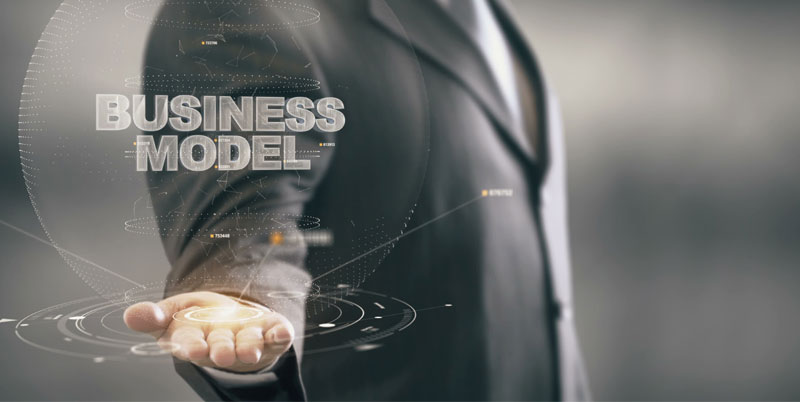 Simplifying Business Modeling and Integration
The OMG's Business Modeling and Integration Domain Task Force (BMI DTF) has made it easier to visualize and communicate even the most complicated business processes. The business world of today is complex, fast-paced and ever-evolving. Within a single organization, let alone a business network, it is increasingly difficult to comprehensively encapsulate its various facets (e.g., people, processes and transactions). To do so, it is critical to establish a set of universally adopted languages to describe and connect these seemingly disjointed aspects of an enterprise. A recent forecast anticipates the global business process management market size to reach USD 61 billion at a CAGR of 19.9% from 2023 to 2030.
The BMI DTF's mission is to develop specifications of integrated models to support management of an enterprise. These specifications promote integration and collaboration of people, systems, business processes, and information across the enterprise, including its business partners and customers.
The OMG congratulates the US Congress and President for enacting the 
Financial Data Transparency Act
 (FDTA) in December 2022, which mandates data standards for the data and reports collected by nearly all US financial supervisory and regulatory agencies! The FDTA requires that their data be machine-readable, semantically modeled, non-proprietary, and interoperable; all of which are critical for a safe, secure, and productive financial system. As OMG is a recognized standards development organization (Voluntary Consensus Standards Body (VCSB)) for the financial sector, it stands ready to work with agencies, associations, the financial community, and regulatory bodies to develop and promulgate rigorous and reliable specification standards. Stay tuned to OMG for a series of briefs and events on what the FDTA will mean to you and your business!
Mission:
Support evolution of BMI standards to achieve the following goals:
Develop specifications of integrated models to support efficient enterprise management
Simplify specifying, using and deploying business models for business analysts, app developers, managers, planners and owners
Facilitate interoperability between independently developed components that support business modeling and integration
Promote the use of Model Driven Architecture in specifying specialized meta models and platform independent integration specifications
Partner with other OMG and industry groups to identify business model opportunities
Notable Deliverables:
Business Process Management Plus (BPM+): Will help streamline your organization's business processes, case management, and decision making. Most organizational guidelines are expressed in natural language, with inherent ambiguities and inconsistencies that are difficult to identify and address. The use of formal modeling languages addresses these concerns and gives more precise guidance that is easier to implement, validate, and automate. Our Business Process Model & Notation (BPMN), Case Management Model & Notation (CMMN), and Decision Model & Notation (DMN) standards, collectively referred to as BPM+, were carefully designed to complement each other. While the standards can be used separately, they can be used jointly to expedite long and ambiguous organizational processes to improve quality and consistency.
Call for Responses on Standard Business Report Model RFP:
Public sector Standard Business Reporting (SBR) programs are on the rise, and agencies increasingly demand that companies produce standardized reports on financial institutions and markets, ESG goals, security, and other domains. While standard languages and formats (e.g., eXtensible Business Reporting Language, XBRL) already facilitate the collection, interchange, and usage of reports, there is a distinct need for greater rigor in modeling and specifying semantics in those reports. Current approaches which represent business definitions haven't delivered the required process improvements to enable precise yet intuitive reporting, management, and usage (e.g., analytics) of data required by SBR programs.
For this reason, we commenced a Standards Business Report Model (SBRM) Initiative and issued a Request for Proposals (RFP).  We invite all those interested in the SBRM initiative to review the linked overview and RFP, and provide recommendations and/or new information via [email protected] that can assist our SBRM specification submitters. Input must be provided by May 25, 2023. OMG members will review all responses to this notice at our next Technical Committee Meeting on June 20, 2023.
Don't be left out! Join the SBRM initiative, which will facilitate the effectiveness of governmental programs around the world, and likewise promote the growth of new programs.
Additionally, any interested individuals and organizations can fully participate in the OMG standards development process by reviewing the RFP, submitting a Letter of Intent (LoI) via [email protected] by June 23, 2023, and developing a proposed specification (separately or jointly with other submitters) by November 6, 2023.
Work In Progress:
Business Architecture Core Metamodel (BACM) RFP: A metamodel of business architecture core concepts for business executives and other leaders to achieve the following: 1) Support business architecture modeling as an integration of multiple perspectives to ensure that the business architecture is consistent and enables more effective management of business complexities. 2) Provide views of the business architecture model that are at a level of abstraction appropriate for business executive understanding and analysis. 3) Provide models based on a standard that enables the exchange of models between different modeling tools to avoid vendor lock-in and promote competition for quality and continued improvement of modeling tools. 4) Support the development of consistent modeling techniques and methods to advance the business architecture discipline and support the training and certification of business architecture professionals. 5) Facilitate the integration of multiple business models, regardless if based on OMG standards or not.
Pedigree and Provenance Model and Notation (PPMN) RFP: Seeks proposals that will provide a solution to the problem of exchanging and displaying pedigree (lineage) and provenance (ownership and custody) information in a standard way so as to facilitate the interoperability of and exchange of data between tools and the organizations that use them for this type of data. If interested in contributing to this initiative, please contact

[email protected]

Strategic Requirements Management Discussion Paper: To address the strategic/business dimension of requirements management and to broaden the scope of requirements beyond technical ones, survey applicable standards and best practices (from OMG and others), and outline what a requirements management model and language should cover
Get Involved:
If you're an OMG member, have a member account, and want to get involved, you can Subscribe to The BMI DTF Mailing List to receive frequent group email updates and/or contact [email protected]. If you don't know if your organization is already a member, check the OMG Member List, Request An Account, and follow the prior steps, if your organization is a member, to get engaged. If not a member and interested in getting involved please visit our Membership Overview Webpage and/or contact [email protected].