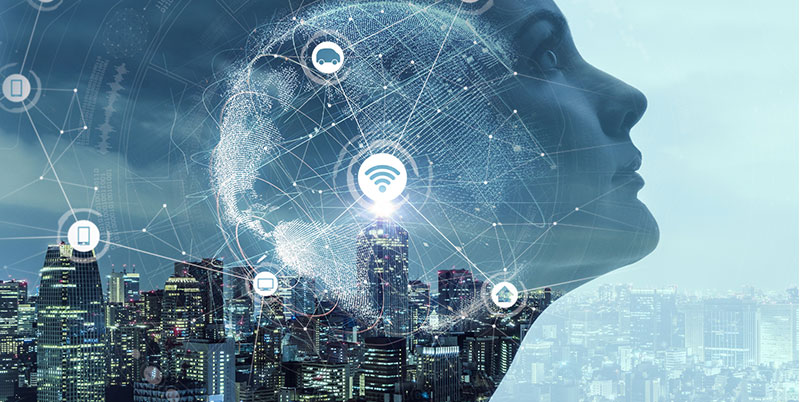 Well into the Digital Age now, in order to stay afloat, businesses must necessarily be capable of processing vast amounts of near real-time data efficiently and automate decision-making derived from actionable information. According to a recent study, AI has the ability to increase productivity by 40% and profitability by an average of 38%. According to the same study, 84% of business executives believe they need to use AI to achieve their growth objectives, while 76% acknowledge struggling with how to scale AI across their business. How will this automated AI decision-making transform the workplace, industry and world we inhabit? What transformative economic, legal, political and regulatory impacts will AI have on society?
Mission
Develop foundational specifications that support:
Modeling of AI artifacts
Knowledge representations
Natural language processing
Image and speech recognition and computer vision
Robotic systems
Virtual and augmented reality
Advanced AI applications
Machine and deep learning and neural networks
Autonomous and autonomic systems and agents
Security, privacy, social and other ethical AI impacts
NOTABLE DELIVERABLES:
Artificial Intelligence and OMG Standards White Paper
An expanded scope of AI has emerged from the renaissance of the discipline since the beginning of the millennium. AI now reaches into many domains and integrates new technologies such as ontologies, vision recognition, analytics and machine learning for the industrial IoT, and more. AI standards will greatly accelerate and improve the creation of useful AI applications by reducing the amount of low-level interchange, integration or interfacing work currently required.
WORK IN PROGRESS:
IEEE P3123: AI PTF Chair, Claude Baudoin, is contributing to this standard, which defines specific AI/ML technology and requirements for data formats.
AI Taxonomy: Is being developed in a private area of the OMG wiki space. To obtain access and contribute to its development, please contact

[email protected]
GET INVOLVED:
If interested in getting involved with the Artificial Intelligence PTF please contact [email protected]