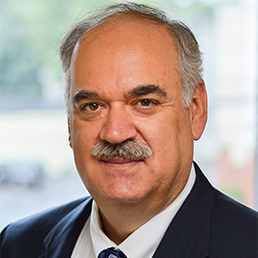 Richard Mark Soley, Ph.D., Chairman And Chief Executive Officer
Dr. Richard Mark Soley is Chairman and CEO of the Object Management Group®, also leading the Cloud Standards Customer Council™ the Industrial Internet Consortium®. Previously cofounder and former Chairman/CEO of A. I. Architects, he worked for technology companies and venture firms like TI, Gold Hill, Honeywell & IBM. Dr. Soley has SB, SM and PhD degrees in Computer Science and Engineering from MIT.
Dr. Richard Mark Soley
Chairman & Chief Executive Officer
Object Management Group, Inc.
109 Highland Avenue
Third Floor
Needham, MA 02494
U.S.A.
: +1-781-444 0404
: +1-781-444 0320
:
soley@omg.org
:
http://www.soley.com/