Migrating Applications to Public Cloud Services: Roadmap for Success Version 2.0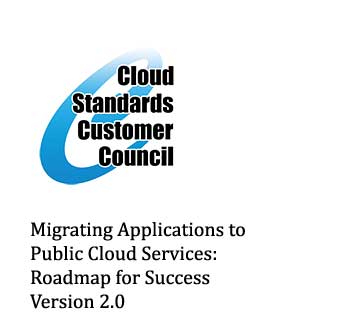 Migrating Applications to Public Cloud Services: Roadmap for Success was written to provide a practical reference to help enterprise information technology (IT) and business decision makers analyze and consider application migration to the cloud. This paper details strategic and tactical activities for developing a business plan and detailed migration plan. Guidance is provided on the types of applications that are best suited for migration to the cloud.
Key considerations include costs of migration, the potential need for application redesign, longevity, performance and availability, security and privacy requirements, the selection of locations, and other potential regulatory requirements.
Version 2.0 takes into account the increasing diversity of approaches used to migrate applications to the cloud. Much of this focuses on the use of containers, virtual machines, and serverless functions, as well as on the increasing use of hybrid cloud solutions. Concerns related to security, privacy, and data residency have also become stronger since the initial version. The guide addresses how to mitigate those issues.
This paper was published by the Cloud Standards Customer Council, a program launched by the OMG in 2011 to advance the adoption of cloud computing. This work is now under the purview of the OMG Cloud Working Group. Copyright is owned by OMG. Visit www.omg.org/cloud to learn more.