middleware and related services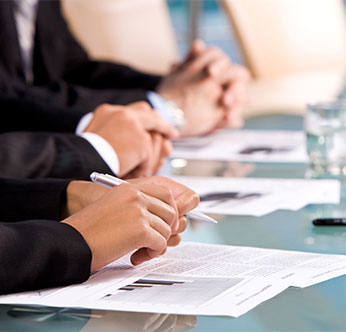 Mission:
To solicit, evaluate, and select specifications for recommendation to the Platform Technology Committee for adoption by OMG in the areas of:
Request Broker Technology - including but not limited to Object Request Brokers (CORBA), Message-Oriented Brokers and other technologies that are the target implementation contexts for Platform Independent Services and their Mappings.
General purpose Pervasive Services that are either:

Fundamental for developing useful distributed applications
Provide a universal basis for Application Integration and Information Integration, or
Support higher-level facilities and frameworks

Mappings for such Pervasive Services to specific middleware platforms, and reference mappings from generic PIM constructs to   platform-specific constructs and protocol rules.
Supporting Technologies for Application Integration, Information Integration, and Collaboration
Hot topics!!!
ACTIVE MARS WORKING GROUPS
Information Exchange Framework Working Group (IEF WG) - wiki
IDL Working Working Group (IDL WG)
High Performance Embedded Computing Working Group (HPEC WG) - wiki
Secure Network Communications Working Group (SNC WG) - wiki
CORBA Working Group - wiki
Get Involved:
If you are interested in getting involved with this group, want more information or would like to come as a guest to an upcoming meeting and obtain temporary access to the mailing list, please contact one of our Account Representative or contact one of the Chairs.