Specification Management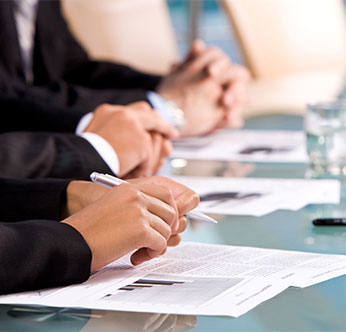 Mission:
The mission of the Specification Management Subcommittee is to help manage the processes to package, present, and publish the standards adopted by the OMG®. This includes:
Providing membership coordination with the OMG staff charged with packaging and publication of the OMG standards.
Specifying target dates for synchronizing sets of specifications to present a coherent view and ensuring that they are adhered to.
Reviewing conformance statements of specifications for conflicts and other mismatches and advising the technical plenaries, of any inconsistencies with suggestions on how to resolve them.
Charter:
The Specification Management Subcommittee is a subcommittee of the Architecture Board. Its primary objective is to manage the publication of OMG adopted specification on behalf of the AB and provide the membership at large a forum for discussing and resolving issues related to the management of packaging and publication of standards.
One of the "public faces" of the OMG is its specifications; they comprise a set of specifications for product developers and a set of expectations for users. It is a natural consequence of the OMG process that specifications are developed and amended at different times following different lifecycles. In addition, all OMG specifications are actively maintained to resolve conflicts or misinterpretations or to clarify them. Thus, it is sometimes difficult to come to a coherent comprehension of the set of OMG standards. This SC is tasked with minimizing this problem by managing the lifecycles of documents so as to reduce inconsistencies and enhance comprehensibility.
Concept of Operation:
To achieve these goals, this subcommittee produces draft AB position papers for adoption by the AB that articulate packaging, presentation, synchronization and publication plans and roadmaps to guide the AB, OMG staff, and OMG membership at large in planning and production of coherent sets of formally published specifications. The plans and roadmap are enacted using the normal processes available through the OMG P&P.
Get Involved:
If you are interested in getting involved with this group, want more information or would like to come as a guest to an upcoming meeting and obtain temporary access to the mailing list, please contact one of our Account Representative or contact one of the Chairs.