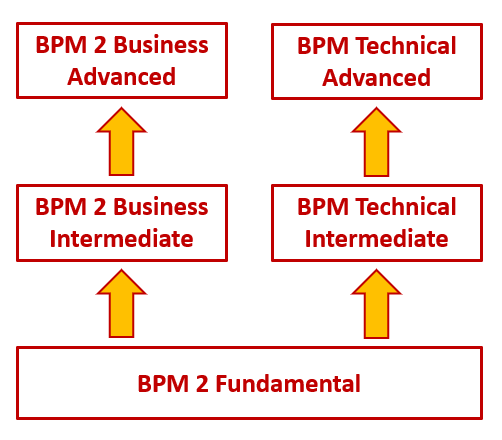 According to a recent study, the global business process management (BPM) market is projected to grow from USD 11.84 billion in 2021 to USD 26.18 billion in 2028 at a CAGR of 12.0% during that period
OMG-Certified Expert in BPM 2 (OCEB 2) exams validate an individual's knowledge and skills in the way BPM is used in today's complex distributed business environment.. The BPM exams test not only a candidate's knowledge of domain standards (e.g., Business Process Model & Notation (BPMN), Business Motivation Model (BMM) and Business Process Maturity Model (BPMM)), but also the application of standard aspects in the field and of industry best practices over a wide range of business process-related topics.
The BPM exams were designed by the BPMN specification authors who know the industry well and understand what a BPM practitioner needs to be successful. Peers and employers alike will feel confident about a certified candidate's ability to participate in or lead real-world initiatives in enterprise BPMN.
There are two BPM exam tracks (business and technical) and five BPM certification exams: Fundamental, Business Intermediate (BUS INT), Technical Intermediate (TECH INT), Business Advanced (BUS ADV) and Technical Advanced (TECH ADV).
To register for a BPM exam create a Pearson VUE account. 
The BPM 2 certifications helped me gain a greater knowledge of business process notation, how to accurately model processes and how to deal with various scenarios while modeling
Giedrius Galvydis (Business Analyst)