Cloud Customer Architecture for API Management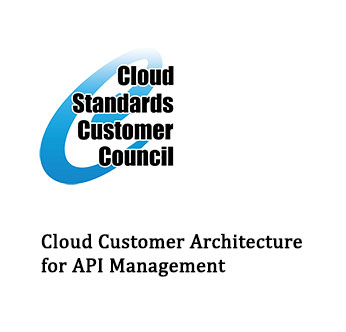 Cloud Customer Architecture for API Management is an introduction to API Management and the architecture elements of an effective API Management Platform.
An API (Application Programming Interface) exposes defined business assets, data, or services for public consumption. APIs allow companies to open up data and services to create innovative channel applications that drive digital transformation. An effective API Management Platform provides a layer of controlled and secure self-service access to these core business assets for reuse.
This paper describes the lifecycle approach to creating, running, managing and securing APIs. It covers the principles and characteristics of selecting an API Management Platform, as well as runtime characteristics and deployment considerations.
This paper was published by the Cloud Standards Customer Council, a program launched by the OMG in 2011 to advance the adoption of cloud computing. This work is now under the purview of the OMG Cloud Working Group. Copyright is owned by OMG. Visit www.omg.org/cloud to learn more.