Practical Guide to Hybrid Cloud Computing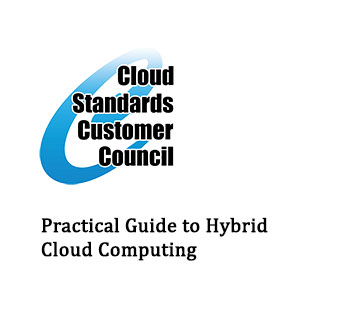 The Practical Guide to Hybrid Cloud Computing was written to help enterprise information technology (IT) managers, business decision makers, application architects and application developers understand the hybrid cloud computing deployment model and how it can be used to solve business challenges rapidly and cost effectively.
Hybrid cloud enables cloud service customers to leverage the wide ranging capabilities of public cloud service providers while using private cloud deployment for more sensitive applications and data.
This guide details strategic and tactical activities for decision makers - covering all the essential technical considerations for hybrid cloud deployment including integration, connectivity, governance, management, security and privacy.
This paper was published by the Cloud Standards Customer Council, a program launched by the OMG in 2011 to advance the adoption of cloud computing. This work is now under the purview of the OMG Cloud Working Group. Copyright is owned by OMG. Visit www.omg.org/cloud to learn more.