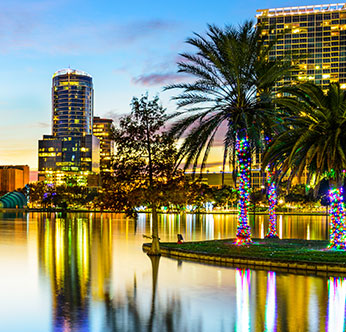 technical meeting overview
JUNE 20-24, 2022 - ORLANDO, FL
The OMG Technical Meeting provides IT architects, business analysts, government experts, vendors and end-users a neutral forum to discuss, develop and adopt standards that enable software interoperability for a wide range of industries.
Attend an OMG Technical Meeting to influence the direction of future standards work, hear from industry experts, network with your peers and be among the first to know what will be cutting edge tomorrow.
Information Days--one or two-day in-depth events on a specific area of interest--are held during each Technical Meeting and are a great way to get training and learn about standards and related practices, methodologies & technologies.

SPECIAL EVENTS:
MEETING FEES:
Standard Registration Fee: US$1,050.00
Special Events are included with your Meeting Registration. However, if you are only attending a special event, daily fees are available.
DISCOUNT SCHEDULE:
OMG Member Discount: US$100.00
OMG Room Block Discount*: US$250.00 (Deadline: Extended to Friday, June 10, 2022)
*NOTE - If you live within 50 miles of the hotel, you may take the room block discount without staying at the hotel.
OMG expects its attendees to be tested, recovered, or fully vaccinated, although we will not ask for documented proof.
PARTICIPANTS:
OMG Technical Meetings attract up to 500 technology representatives and industry leaders from member organizations.
Participants include: Chief Operating Executives, Chief Information Officers, Chief Technology Officers, Software Architects, System Architects, Enterprise Architects, Research Scientists, Software Engineers, Software Developers, IT Managers, IT Executives, Consultants.
MEETING OVERVIEW:
The OMG hosts four Technical Meetings approximately every ten to twelve weeks per year in various locations around the world. Typically, three are located within the US and one is held at an international venue. At these meetings, technical experts from member companies and organizations meet to discuss OMG technologies and work on new specifications.
MEETING FORMAT:
Sunday - Thursday: Throughout the meeting week, up to 25 parallel subgroup meetings are held. These subgroup meetings are working meetings which focus on the development of software standards in the domain and platform technology areas. Domain areas include, but are not limited to Finance, Manufacturing, Space, Telecomm and Life Sciences. Platform technologies represented are Model Driven Architecture® (MDA®), UML®, CORBA®, CWM™, Security and more.
Wednesday: Presentation(s) by select sponsoring organization(s) made during a plenary session. The presentation(s) is(are) technological or strategic in nature.
Tuesday & Wednesday: An exhibit area is open for viewing demonstrations of OMG technology-based products.
Friday: The meeting week concludes with an Architectural Board (AB) Domain (DTC) and Platform Technology Committee (PTC) Plenary. At this meeting, representatives of member organizations with voting privileges recommend adoption of specifications. This is the culmination of member involvement in the OMG Technology Adoption Process.
CANCELLATION POLICY:
If you need to cancel your meeting attendance and require a refund, please contact OMG Events no later than: Friday, May 13, 2022. No refunds will be issued after this date. You may, however, send another person from your company as your replacement and we will make the appropriate badge change.
NO RECORDING POLICY:
OMG strictly forbids the use of video or audio recording devices in all meetings including (but not limited to), gatherings, receptions, workshops, Information Days, co-located meetings and special sessions without the express written permission of OMG. Permission must be obtained in advance of the meeting and must indicate the intended use of the audio or video recording. Recording a meeting for public broadcast or financial gain is prohibited. Any unauthorized recording is subject to seizure without compensation.