Cloud Customer Architecture for Mobile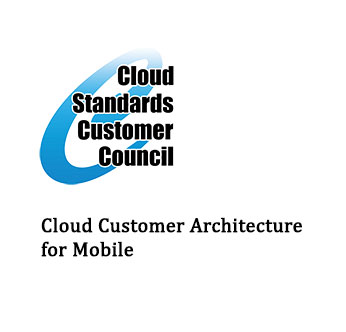 Cloud Customer Architecture for Mobile describes vendor-neutral best practices for hosting the services and components required to support mobile apps using cloud computing. The architectural elements described in this paper are needed to instantiate mobile hosting environments using a private, a public, or a hybrid cloud deployment model.
Cloud capabilities support the lifecycle of mobile applications that are deployed to employee or customer devices and provide managed access to back-end business applications and enterprise data sources. These solutions allow companies to leverage emerging mobile technologies to reinvent relationships by engaging users anywhere and anytime the context is relevant.
This guide describes common architectures proven successful in numerous enterprise deployments of mobile apps.
This paper was published by the Cloud Standards Customer Council, a program launched by the OMG in 2011 to advance the adoption of cloud computing. This work is now under the purview of the OMG Cloud Working Group. Copyright is owned by OMG. Visit www.omg.org/cloud to learn more.