Practical Guide to Cloud Governance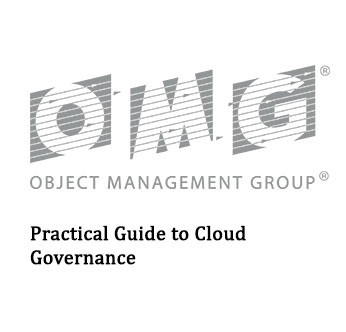 The objective of this Guide is to help cloud adopters put in place the framework, policies, roles and responsibilities required to ensure success.
A governance program is necessary in most business and IT initiatives to ensure smooth operations, and is proven to improve results; with cloud computing, the presence of critical external providers makes it even more vital to establish good governance.
With this new deliverable, OMG answers the question of how to define, plan, launch and sustain such a program in collaboration between IT executives and their counterparts in the C-suite and lines of business.
The Guide is organized in seven steps:
Understand cloud governance
Benchmark
Establish a framework
Align corporate governance and cloud governance
Establish a cloud governance program
Establish governance measures and metrics
Sustainsuccess
The paper was published by the Cloud Working Group. Copyright is owned by OMG. Visit www.omg.org/cloud to learn more.