Practical Guide to Cloud Computing V3.0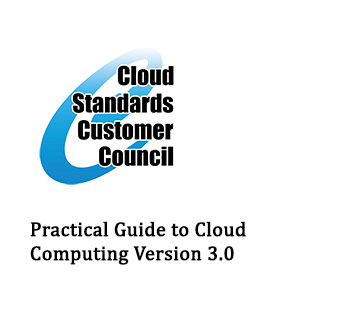 The Practical Guide to Cloud Computing was written to help enterprise information technology (IT) and business decision makers adopt cloud computing to solve business challenges.
This guide will help you evaluate the cloud computing market from the point of view of your organization's needs and contains information that is helpful in selecting a cloud architecture and an implementation approach through the use of in-house staff, cloud vendor(s) or both.
The "Roadmap for Cloud Computing" section is the heart of this guide, outlining 10 steps that should be taken to ensure a successful cloud deployment. The Roadmap covers strategic and tactical activities for decision makers implementing cloud solutions and offers specific guidance to decision makers on the selection of cloud service and deployment models.
Version 3.0 covers the emergence of hybrid cloud, containers, serverless computing and microservices architectures.
This paper was published by the Cloud Standards Customer Council, a program launched by the OMG in 2011 to advance the adoption of cloud computing. This work is now under the purview of the OMG Cloud Working Group. Copyright is owned by OMG. Visit www.omg.org/cloud to learn more.